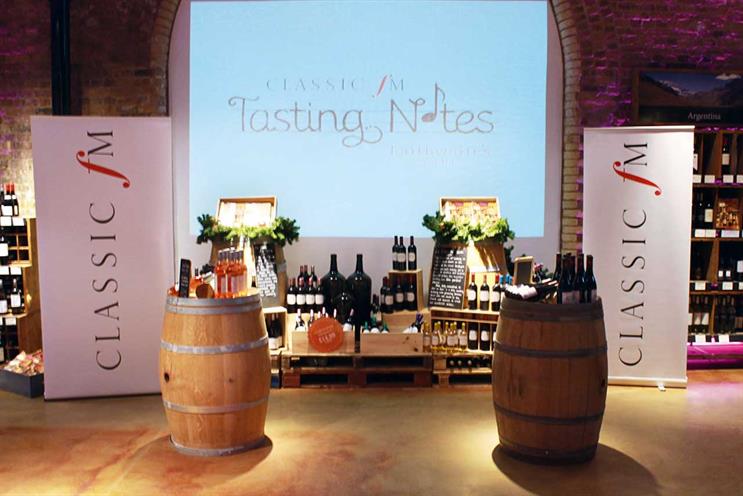 Laithwaite's Wine
Enjoying a glass of wine while listening to classical music is a lot of people's idea of bliss. With Ofcom's product-placement rules relaxed, Global Radio's Classic FM team worked on exploiting this natural link for Laithwaite's Wine and embarking on its first-ever brand advertising in the process.
The result was Tasting Notes, a series presented by the actor and wine buff Simon Callow that combined music from a specific country with stories about local wine. To support the programmes, listeners could buy wine "show cases" to discover if the music complemented their drinking experiences.
Twenty-eight per cent of listeners said the activity had made them feel more positive about the brand, while those claiming to have bought wine from Laithwaite's jumped 15 per cent.