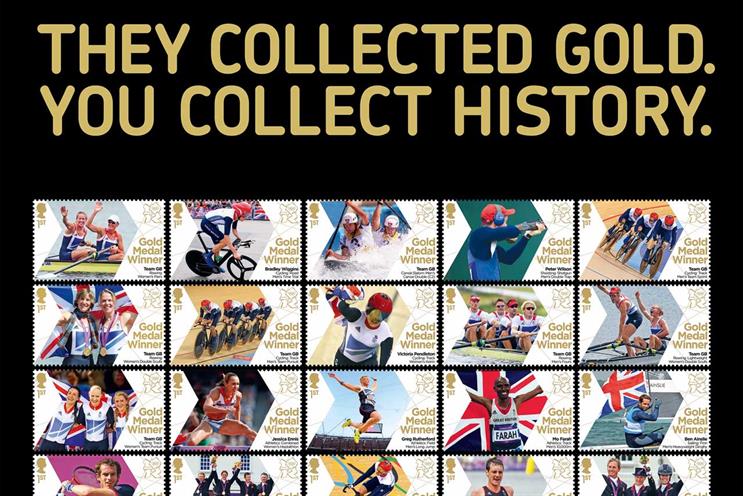 Royal Mail
In a world of e-mails, texting and social, media stamps were seen as passé. The Royal Mail thought the London 2012 Olympics was an ideal opportunity to make them cool again.
The idea was to print Gold Medal Winner stamps to celebrate every Team GB win. Normally, new stamps take two years to produce; these stamps had to be ready within 11 hours.
With Team GB striking gold a record 46 times, staff were on duty around the clock to get the message out via online news placements, radio advertorials and next-day targeted press ads.
The campaign not only paid for itself many times over but provided a significant boost in sales. A tiny budget of £550,000 is reckoned to have produced an ROI of 3,800 per cent. More than £21 million of stamps were sold – 75 per cent more than expected.