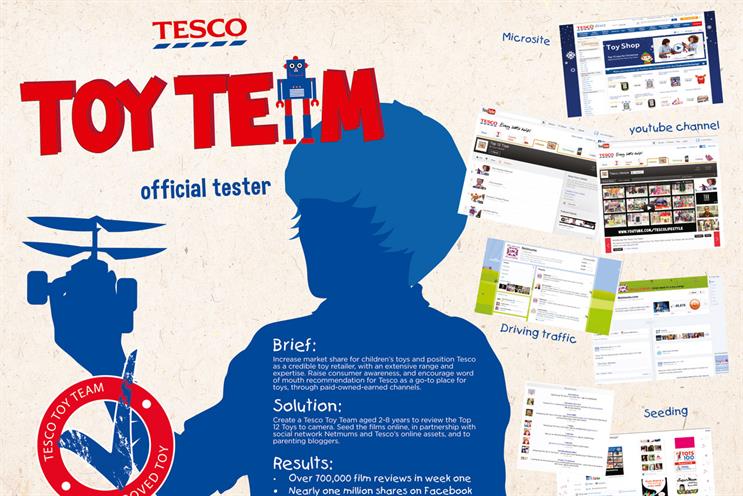 Tesco
For Tesco, toys were not big sellers and, with Christmas approaching, the retailer was eager to become a more potent competitor to dedicated toyshops.
With little time on its side, Tesco set out to convince mothers that it could take away the stress of searching for the "right" toy. To do so, Tesco turned to children themselves, creating the "Tesco Toy Team", a panel of children aged between two and eight who were filmed reviewing the top 12 toys.
To get their verdicts seen by the right people, Tesco collaborated with Netmums, which hosted the videos on a specially created toy review page. They were also shared with Tesco's social media channels and SMS databases, and made available at point-of-sale.
The toy reviews got more than 700,000 views in a few weeks and received thousands of Facebook "likes".