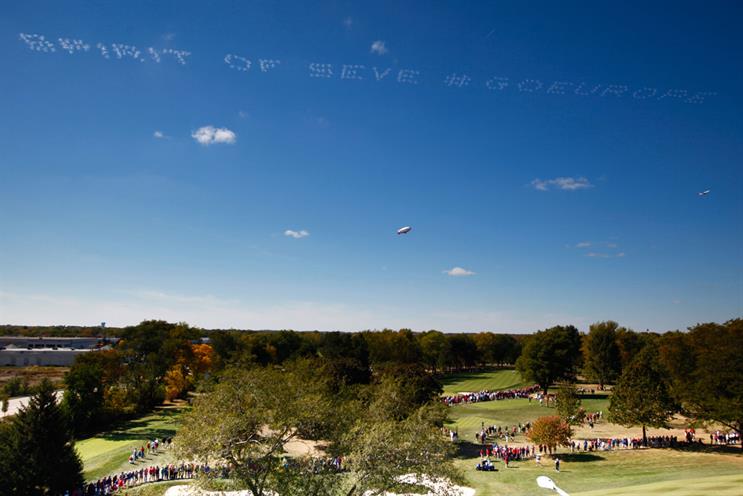 Paddy Power
The "Miracle at Medinah", when Europe's golfers staged one of the biggest comebacks in Ryder Cup history to retain the 2012 trophy, also proved a triumph for Paddy Power.
The bookmaker was eager to use the contest to get itself known among golf fans. With a budget of just £350,000, Paddy Power helped fans become the European team's "extra man" and counter the home support.
As the US took the lead, press ads and promoted Twitter trends called on punters to "help shank a yank" with supportive Tweets. Seven planes flying 10,000 feet above the course displayed fans' messages, while Rory McIlroy filmed and shared the story online.
The Sky Tweets were seen by 500 million people on TV, 173 news articles featured the campaign and a promoted trend delivered ten million impressions.