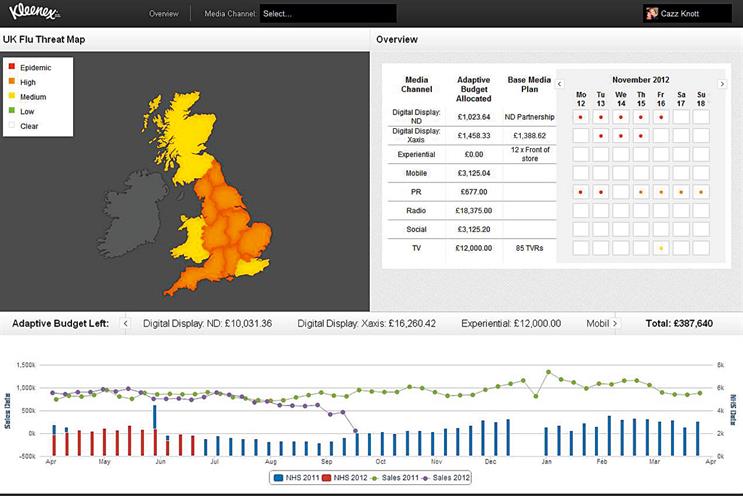 Kimberly Clark
The Indian summer of 2011, when Britons basked in the hottest October for 100 years, was good news for most of us – but not for the Kleenex marketers, as cases of colds and flu fell significantly.
The brand was looking for a more reactive communications strategy and, with self-diagnosis on the increase, Kleenex's media agency, Mindshare UK, looked to Google Trends for inspiration.
The result was the creation of a paid search campaign that allowed cold and flu data to be analysed at a more local level than Trends could. This meant that the Kleenex Balsam marketing budget could be directed to areas suffering from cold and flu outbreaks.
The strategy has increased campaign effectiveness by 50 per cent, while Kleenex Balsam has seen a year-on-year sales increase of 40 per cent.