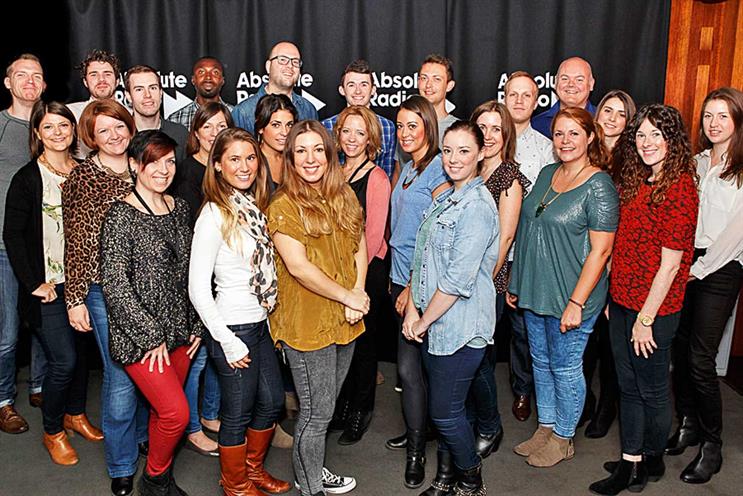 Absolute Radio
Absolute Radio stands out because of the way it adapted its strategy and made innovation a top priority in what has been a tough year for the medium.
Having to compete against all media platforms rather than just rival radio groups, the Absolute team was spurred to think differently and develop a partnerships team focused on delivering the integrated ideas that agencies and clients have come to expect.
The team's strategy has been defined by clients looking to measure campaign success by content creation, with sponsorships becoming reciprocal collaborations.
This has helped the company's digital and non-spot business grow. Revenues from sponsorship are up 33 per cent – compared with an overall market rise of 5 per cent – while in-stream revenues have risen 27 per cent year on year.