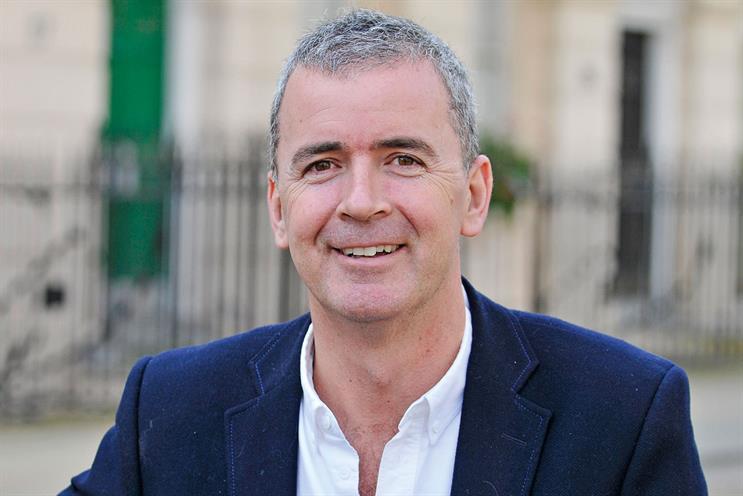 Lunch was as delicious as ever and the entries were at record numbers. What struck me most was the level of intelligent and reasoned debate among the judging groups. There used to be more controversy, but the judging is better for the lack of it. The criteria required to succeed has seen off the stunts and entries led by the creative work.
Among the winners are fantastic examples of why media must now take a lead in solving advertisers' communication challenges - applying insight, utilising data and harnessing creativity across a variety of platforms. If I had one concern, it is that some notably good work that happens around town is not entered and, when probed, the authors fear that there is not one remarkable insight or one amazing standout creative placement or a huge viral take-up.
It will always be the case that hard-working, consistent strategies will struggle to gain recognition up against the topical and the innovative. So it is with this in mind when I say that these winners are an excellent reflection of what is great about the new media landscape, and the enlarged and invigorated role played by media agencies and owners alike.
Thanks to all my judges for their dedication, even-handedness and respect for the process.
The judges: Product sector categories (below)
Back row (from left) Ben Hayes founding partner, Goodstuff; Steve Gladdis managing partner, joint head of challenge and inspiration, MediaCom; Stuart Newman head of marketing and new business, Carat; Kathleen Saxton founder, The Lighthouse Company; Ed Couchman UK sales manager, Facebook; Richard Morris managing director, Vizeum; Stuart Bowden managing director, MEC Global; Matthew Hook chief strategy officer, Carat; Tim Hipperson chief executive, ZenithOptimedia UK Group; Richard Oliver head, Magna Global UK; David Brennan founder and managing director, Media Native; Rian Shah managing partner, OMD; Norm Johnston chief digital officer, Mindshare Worldwide; Barnaby Rothwell director, promotions, Disneymedia+ EMEA, Disney; Chris Hayward head of investment, ZenithOptimedia; Frances Ralston-Good chief innovation officer, PHD; Russell Davies creative director, Government Digital Service; Tim Irwin chief operating officer, Maxus UK. Front row (from left) Vanessa Clifford client services and strategy director, Newsworks; Mark Jarvis director, the7stars; Simon Rees chief executive, Digital Cinema Media; Phil Georgiadis chairman, Walker Media, and chairman of the judges; Pippa Glucklich chief executive, Starcom MediaVest Group UK; Matt Teeman commercial director, Metro; Martin Greenbank head of intelligence, Arena; Damon Lafford head of agency sales, Channel 4
The Judges: Media Owner Categories
(From left) Mark Creighton chief executive, Mindshare; Nick Bampton commercial sales director, Channel 5; Mark Craze group chief executive, Havas Media; Jonathan Allan sales director, Channel 4; Kelly Williams commercial director, ITV; Chris Locke trading director, Starcom MediaVest Group; Neil Mortensen research and planning director, Thinkbox
(From left) Matthew Dearden chief executive, Clear Channel UK; Rosemary Gorman group advertisement director, Mail Newspapers; Paul Hayes managing director, News UK Commercial; Mike Gordon managing director, commercial, Global Radio; Adam Mills sales director, talkSport; Claudine Collins managing director, MediaCom UK; Simon Kilby commercial director, Absolute Radio; Glen Wilson managing director, Posterscope; Paul Carolan commercial director, JCDecaux; Lori Cunningham director, digital futures, Telegraph Media Group; Arif Durrani head of media, Campaign