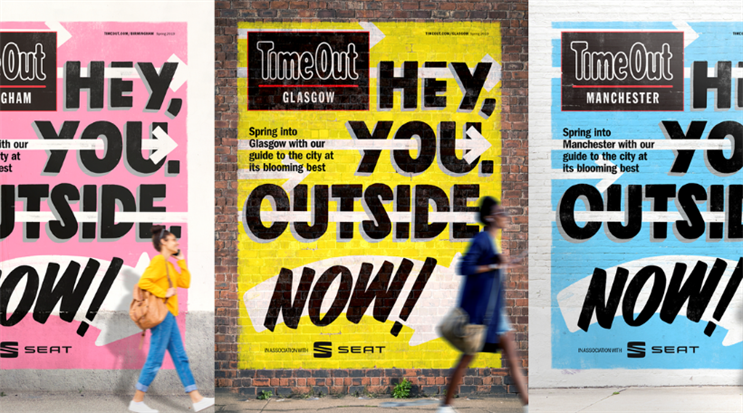 WINNER
PHD for SEAT UK
Seat may be well-known for small cars but as the car market moves towards larger SUVs, the brand went on a journey to expand its range. Its latest addition, the new Tarraco, was the largest and most expensive car the brand had ever produced; it's first seven-seat SUV. This meant the brand needed to attract an audience that hadn't considered Seat before, by driving awareness of the new product.
On average, owners of seven-seater cars only use the extra seats for 1% of all journeys, but Seat's, Terraco was positioned as a car designed to make it easy for families to get out and about more. Its 'Why not now?' launch campaign encouraged people go out and do something exciting. The brand partnered with London listings mag, Time Out, but since the title only publishes in London, Seat took the magazine on a road trip to three new cities, creating 100,000 special issues for Glasgow, Manchester and Birmingham. Each issue featured content relating to each city, including places to eat, places to visit and fantastic UK escapes all accompanied by their driving distance from each city. Content was also published online, and further amplified across the Time Out network and social platforms.
The campaign led to 108% increase in SEAT brand purchase consideration and a 33% increase in SEAT Tarraco brand awareness increase during the period of the campaign. But most importantly, the activity helped to contribute to a sales increase, with 5.1% more cars sold than in the same period in 2018, all within a declining market (-2.4% Q1 2019 vs 2018).
FINALISTS
Bauer Media and PHD for Enterprise
Mindshare UK for Ford
News UK and Havas for Kia
The Story Lab and Verizon Media for Jaguar Land Rover