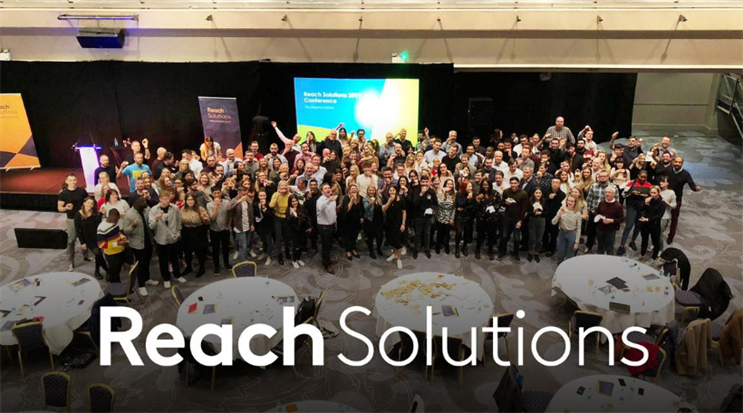 WINNER
Reach Solutions
Following the launch of Reach as a new media-owner brand in November 2018, it needed to with take a fresh proposition to market. With new editors on national brands, it made significant changes to update the Northern & Shell brands. The Express pledged to banish antiimmigration and anti-Islamic stories; the Daily Star toned down page 3. It produced strict Reach editorial guidelines around use of language, and against body-shaming and other unacceptable practices. The Mirror and its commercial team launched two innovative campaigns: 'Next Gen' let a group of teenagers run its newsroom for a day, while its special Climate Crisis issue even turned the masthead green.

By growing digital revenue, it aims to offset potential losses in print. Bringing together the online brands meant Reach created a massive single source of first-party user data, controlling over five billion ad impressions a month. 

Reach claims the largest 'publisher-owned and operated' audience in the UK, with a market-leading programmatic sales offering. It grew our digital-first audience, launching 34 "Live" websites in new regions, and innovations such as the Blood Red podcasts for the Liverpool Echo have also deepened its offering to regional audiences. 
Continued pressure on budgets meant finding new revenue streams in print. It became the lead among paid-for papers in securing cover-wrap revenue, demonstrating the impact of multiple front pages on the newsstand, using the scale of our portfolio, resulting in a 600% increase Y-o-Y in the number of wraps.
HIGHLY COMMENDED
Spotify
With a goal to become the leading audio platform in the UK, enabling advertisers to amplify their stories, Spotify put sound centre stage. By helping advertisers and agencies achieve the highest possible return, Spotify has grown its UK ad sales revenue by 40% YoY, with the back half of the year generating growth exceeding 50% YoY. It has increased advertiser acquisition by 45% YoY, and advertiser retention has grown by 55% YoY. It grew its campaign win rate by 30% and increased brand count by 25%. For example, Spotify partnered with BBC on 'Seven Worlds, One Planet', a global platform experience. Its 3D audio soundscapes, podcasts and exclusive video stories championed the series' conservation message and solidified BBC Earth as the thought leader in conservation and diversity. 
FINALISTS
Acast
Blis
Channel 4
Digital Cinema Media