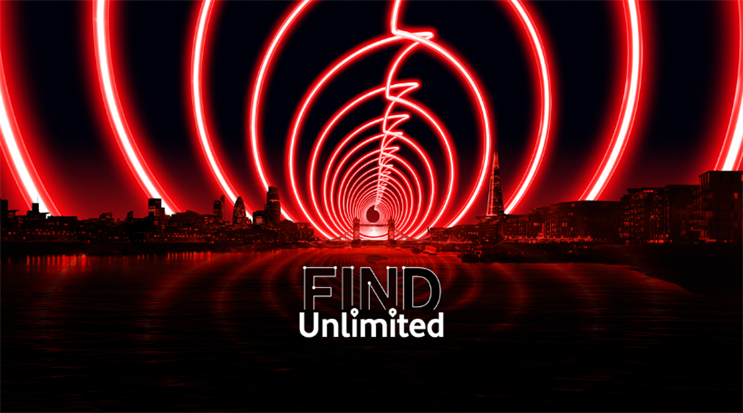 WINNER
Verizon Media and Wavemaker for Vodafone

The most competitive time of the year for the telecoms sector is the iPhone launch, with 34% of mobile service searches happening around the launch (source: Verizon Media). Vodafone wanted to cut through all the noise to launch its new Unlimited offering. But how do could it create demand for new tech with tech-savvy 25-54 year-old Londoners? The idea was to make them hunt for it, as the Pokemon Go phenomenon had previously demonstrated.

So, Verizon Media turned the streets of London into a city-wide virtual augmented-reality (AR) scavenger hunt to entice tech savvy 25-54 year-olds to 'Find Unlimited'. It gave users a chance to discover drop-zones in a map on their phone (via mobile-web, so no app had to be downloaded) and head to the location to pick up Vodafone prizes in AR. The platform utilized block-chain technology to share unique digital objects with real-world value – be that an iPhone 11, Airpods, unlimited data plans, or other prizes.

During the five days the campaign was live, 23,000 registered users ran around London collecting 14,000 prizes worth £50k. The campaign also trended on Twitter ahead of the Rugby World Cup on an England match-day. Off the back of the campaign, Vodafone's spontaneous brand awareness increased by 14%. It caught the attention of tech-savvy Londoners, with users spending 145 days' worth of brand engagement (dwell time) in that five-day period.
FINALISTS
Hearts & Science for Thames Water (Fighting the Fatbergs)
Hearts & Science for Thames Water (Changing the water usage habits)
PHD for Smart Energy Group
The Telegraph for SAP and PHD