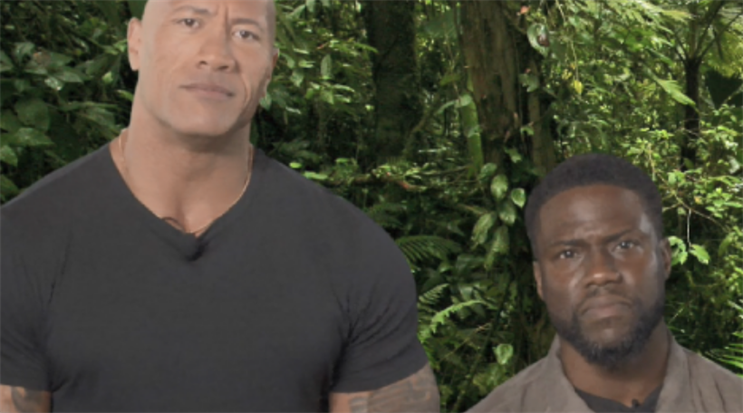 WINNER
Manning Gottlieb OMD for Sony Pictures
In 2019, Manning Gottlieb OMD was challenged to make the second film in the Jumanji film franchise, Jumanji: The Next Level, as successful as the 2017 original. But they had to do it on 20% less budget.

A social first approach would be too slow to build the rapid scale needed in this case, and despite the risk of being outspent, TV was the only option. The December release window had an upside: ITV's I'm A Celebrity Get Me Out of Here (IACGMOOH), which had the scale, averaging 10m+ viewers per episode, and audience – delivering 65% share of 16-34 ads. But it had something even more valuable: context. Solving tasks in the jungle is an integral part of both Jumanji and IACGMOOH, especially the infamous 'Dingo Dollar Challenge'.

It took 18 months to convince the production teams to place a commercial idea into the sacred editorial of IACGMOOH. Despite resistance, MG OMD kept pushing until it had a solution that put Jumanji at the centre of a Dingo Dollar Challenge, airing the day before opening weekend. Camp mates had to complete three tasks based on the film to win the iconic Jumanji red jewel and shout "Jumanji!" to complete the challenge. The challenge was on air for eight minutes in live editorial, the commercial equivalent £750,000 in value, having cost Sony Pictures just £50k for a licence and set build.

Within 24hrs there were more than two million social media mentions of the Jumanji Challenge. The next morning every major news outlet had covered it, adding an additional reach of 20 million+. Critically, opening weekend took £3m – nearly 40% more than the first Jumanji film. In the busiest period of the year, MG OMD delivered a low-cost, high-reach, cultural firework that beat the client's box office target.
FINALISTS
Carat UK for Cadbury Creme Egg
Havas Media and Talon for BBC
MediaCom for Lloyds Banking Group
Merkle for Twitter
OMD UK for PepsiCo Walkers
Uncommon Creative Studio and Goodstuff for ITV