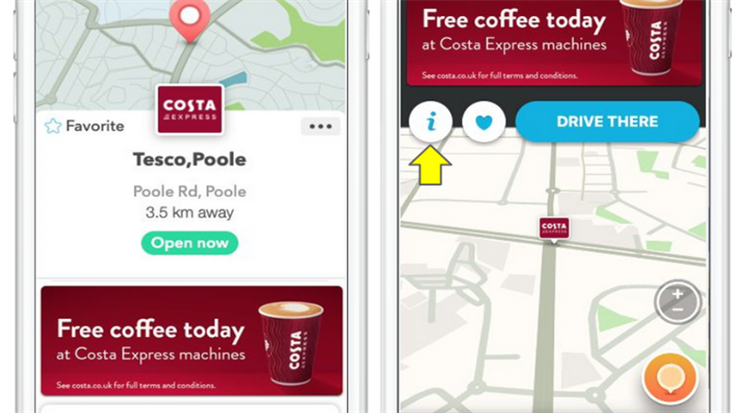 WINNER
Zenith for Costa Express
With 7 out of 10 UK coffee drinkers rejecting machine coffee outright (source: Costa), Costa Express – the brand's vending offer, had a tough challenge, even though Costa Express uses the same beans and fresh milk as the brand's in-café equivalent, voted the nation's favourite coffee for the past eight years.

Zenith commissioned a blind taste-test to prove that Costa Express' barrier to growth was perception, not product. People needed to taste Costa Express to believe in its quality. Enter the biggest sampling campaign in the UK: Zenith needed to drive and sustain three more cups of coffee, per machine, per day. In October 2019, Costa Express held its first ever "Free Coffee Day", across more than 8000 machines. Every single machine, everywhere, free all day. This represented a significant business risk, and was also a huge logistical undertaking involving supply chain, sales teams, technicians, marketing and of course media partners.

Free Coffee Day needed to be big, so the brand invested its entire annual Costa Express media budget into a huge five-day campaign across large-format digital billboards, display takeovers and GPS-targeted environments such as Waze. The campaign was a countdown, brewing up to a crescendo the day before Free Coffee Day, when the biggest formats and takeovers made the giveaway unmissable. Across the campaign, 96% of the UK was reached.

While the business typically sells around 300k cups a day: the 24-hour period of Free Coffee Day saw over 3.1 million cups distributed from Express machines. Stories of queues snaking around machines were widespread on social media, with the initiative organically trending on Twitter for the whole day. Giving away 3.1m free coffees drove penetration. Six weeks later and beyond, sales per machine increased by seven cups per day. With 8,000 machines and an average cup price of £2.50, this drove a whopping £5.8m in additional revenue.
HIGHLY COMMENDED
MediaCom for Tesco
MediaCom got the nation talking and buying Tesco in its centenary year by using media to make the nation reminisce about Freddo bars, Skips & Frazzles crisps, and Supermarket Sweep. The centenary campaign was the highest recorded ROI for a new campaign (£3.10), and grew value perceptions +2.5% YoY. All three reminiscence activations got the nation talking, with 512,000 Freddo's sold in one week, equal to 20 weeks' of sales. The 'Skips vs. Frazzles' debate was the most voted on poll in Europe with 455,000 votes, while Supermarket Sweep was ITV2s biggest launch (after Love Island) in four years with 1.2m viewers, and delivered £500k in product placement value.
FINALISTS
Arena Media with Jump for Domino's
Goodstuff for Dunelm
Media Agency Group for Isawitfirst.com, Love Island and ITV
The Story Lab and Verizon Media for Barbie