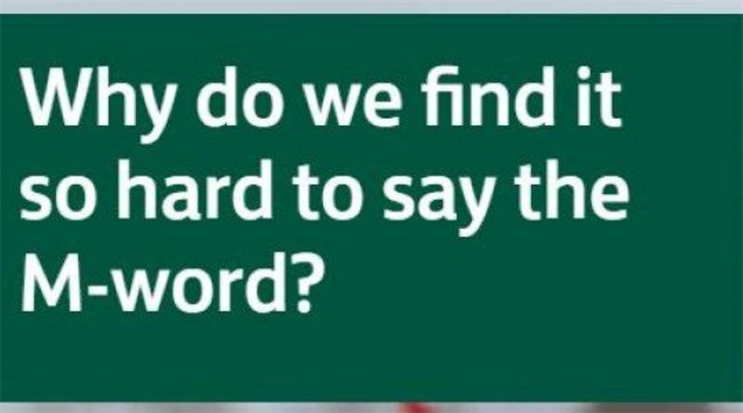 WINNER
MediaCom for Lloyds Banking Group
With neobanks flooding and disrupting the sector, Lloyds couldn't rely on brand salience alone to entice customers. It needed a new way to demonstrate the brand promise of being 'by the side of every generation', and to convince people that Lloyds Bank were best placed to help them with their finances.

Finding the insight that people are more reticent talking to their families about money than they are talking about politics or sex, allowed MediaCom to create a convention-breaking campaign in a low-interest category. Because while banking can be low interest, having a better relationship with money and your family is not. So Lloyds Bank created the M-Word, a stigma-busting campaign which got the nation talking about money, reaching 97% of the population and improving Lloyds Bank's YouGov reputation scores by 30%.

It got people talking through broadcast media (AV, outdoor, social and print), and through a partnership with Global, while branch colleagues were prepped to help with material from Relate. To support the main campaign, MediaCom created 'Save Well, Spend Better', a five-part, primetime TV show with Channel 4. This included a media first in the form of a special interactive live chat service with counsellors from Relate, which was offered to viewers whilst the show was on air and in the hour afterwards.

Two-thirds (66%) of customers now believe it's important to talk about money. Lloyds now has an association as 'the bank who encourages people to talk about money with friends/family' and has risen from 37% to 56%. YouGov Index and Reputation scores rose by +37% and +30% YoY respectively, while Save Well, Spend Better viewing peaked at 1m.
HIGHLY COMMENDED
MediaHub for NHS
The NHS is under siege; facing a 40,000 nursing-vacancy deficit and growing. Its future relies on driving student applications. With 32% less budget YOY, MediaHub couldn't overspend.
Qualitative research uncovered the barriers. Aside from the rational (understanding what nursing life is like, where to start) there was a far more powerful and unifying barrier: fear of not rising to the challenge. This defined our media behaviours - beyond inspiration we had to drive confidence, across all stages of the funnel to application. Bespoke customer journeys defined our multi-touchpoint plans across all stages of the journey; focusing paid spend where it needed to pack the biggest punch. From broadcast dramatising the extraordinary nature of the role, to consideration driving media lifting the lid on the experience, supported with hard hitting retargeting, search and CRM to nurture to application. Campaign recognition was increased for half the investment, while not compromising on effectiveness, with significant YOY increases across the funnel. Crucially, UCAS applications increased YOY by 6%.
FINALISTS
Carat UK for Cadbury Dariy Milk
Initiative for LEGO
Initiative for Carlsberg
Zenith for Costa Express