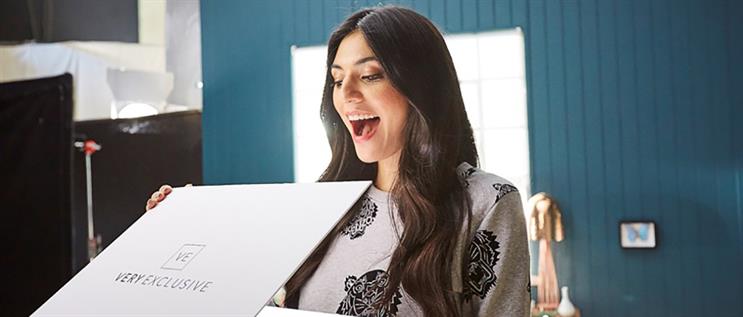 Winner
A Very Exclusive Launch
Very Exclusive/Shop Direct, Vizeum and St Luke's
---
Online retailer Very.co.uk's insight identified Tuesdays as 'the new Saturday' – with retailers offering free returns, an increasing number of orders are placed on Tuesday, giving people the time to receive them, try outfits on and return them ahead of the weekend if necessary.
This spurred the launch of Very Exclusive, a premium fashion website showcasing Very.co.uk's best products. For these products to have the desired impact, they needed to be displayed on a platform that not only offered fashion inspiration but also tapped into this Tuesday-night mentality of shopping online for the weekend.
Very.co.uk worked with ITVBe, the best-converting channel for its audience, to showcase its best products. These provided endorsement from a trusted channel, with item selection tailored to the products Very.co.uk's audience over-indexed against, using Tuesday-night browsing data. With audiences unlikely to jump to an unknown site straight away, Very.co.uk ran a competition giving ITVBe viewers the chance to win a trip to New York if they visited the site.
Very.co.uk achieved 44% of additional sales versus autumn/winter 2015, while the Very Exclusive website and app recorded a 17% uplift in session during the live dates of the campaign.
Media director: Eleanor Mitchell
Senior planner/strategist: Sophie Hodson
Media/brand manager: Becky Hardman
SHORTLIST

ITV Nothing Comes Close

Goodstuff

Client company: ITV
Media agency: Goodstuff

Arena Media

Client company: Domino's
Brand: Domino's
Media agency: Arena Media
Media director: Rhiannon Moore
Senior planner/strategist: Stuart Butler
Media/brand managers: Emma Hackett and Rebecca Rose

Wavemaker FBi

Wavemaker

MG OMD and Royal Mint Bullion - The Secret to Success is...Timing

Manning Gottlieb OMD

Client Company: The Royal Mint
Brand: Royal Mint Bullion
Media Agency: Manning Gottlieb OMD