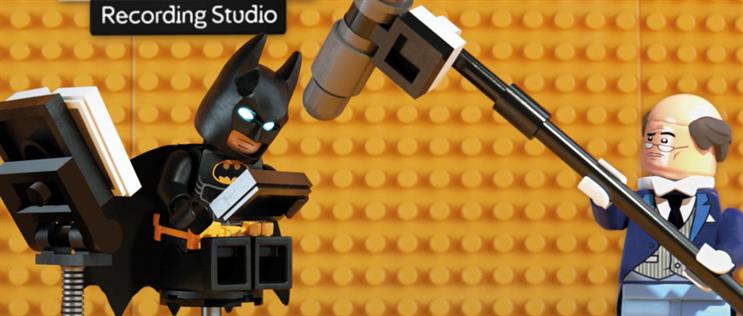 Winner
Continuity Bat
The Lego Batman Movie/Warner Bros UK and PHD
---
The Lego Batman Movie, Lego Batman's first standalone theatrical movie, needed to make a big impact on its UK theatrical release. To compete with the 18-certificate Fifty Shades Darker, its box office rival in terms of release date, The Lego Batman Movie had to widen its appeal beyond a family audience and capture the hearts and minds of 16- to 34-year-olds. Alongside 'mums', this audience accounts for 44% of all UK cinema takings.
Channel 4 was identified as the perfect medium; its youth credentials would help the brand target its core audience and it offered a mass AV medium, giving Lego Batman his own primetime TV slot.
The branded content partnership, "Continuity Bat", enabled Lego Batman to barge in as a self-appointed station announcer on peaktime Channel 4 over a four-day period. A total of 18 different Lego Batman continuity links were specially written and animated to introduce Channel 4's most popular shows. Lego Batman also took over Channel 4's official Twitter feed to comment on the shows he'd introduced.
"Continuity Bat" was seen by 40% of the UK population in just four days and one in six of those who saw the content booked a ticket to see the movie as a result, with The Lego Batman Movie opening at number one in the UK box office.
Media directors: Jessica Roper and Charlotte Ullah
Senior planner/strategist: Susie Milburn
Media/brand manager: Martin Gough
Highly Commended
Campaign: The Fifth Sense
Brand/advertiser: Chanel and i-D
Media agency: Vice
Chanel challenged Vice to reinvigorate the fragrance category and engage young women with its portfolio of fragrances. Vice launched The Fifth Sense – an 'always-on', multimarket editorial platform within premium youth lifestyle channel i-D. Working with influential wome artists around the world, Vice created a body of new multimedia works inspired by scent. Each made its debut on The Fifth Sense platform alongside daily editorial content. There has been a 20 percentage point uplift in the number of young women who think that "Chanel is empowering".
SHORTLIST

Getting Gogglebox Animated about Sainsbury's Christmas Food

PHD

Client company: Sainsbury's
Brand: Sainsbury's
Media agency: PHD
Media directors: Becci Dive & Lucy Brown
Senior planner/strategist: Michael Florence
Creative Agency: Abbott Mead Vickers BBDO, Passion
Media/Brand Manager: Poppy Shoute




Guardian News & Media

Client company: Séat
Media agency: PHD UK
Media director:
Richard Vine, commercial features director, The Guardian Labs
Senior planner/strategist:
Adam Foley, director of sales and strategy, The Guardian Labs
Jordan Taylor, group account director, The Guardian Labs


Telegraph Media Group

Client company: Samsung
Brand: Samsung Knox
Media agency: Starcom
Media director: Emma Elford (The Telegraph)
Senior planner/strategist: Lindsey Webb
Media/brand Manager: Richard Skinner

John Brown Media

Client company: Waitrose
Brand: Waitrose Food

Mindshare

Client company: HSBC
Brand: British Cycling
Media agency: Mindshare and Channel 4
Media directors: Adam Bone and Jo Caisley
Senior planner/strategist: Adam Fulford
Creative agency: Mindshare and Channel 4
Media/brand manager: Georgie Elston, senior marketing manager, Global Marketing, HSBC