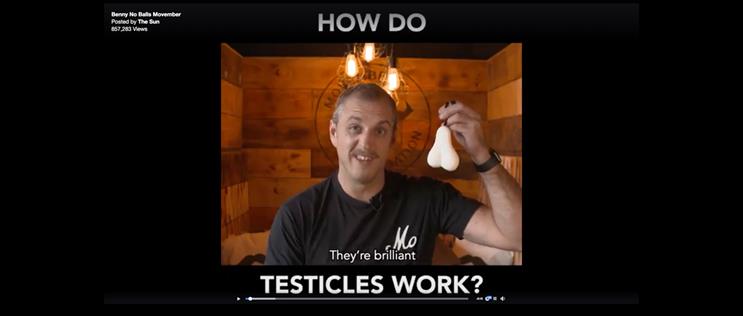 Winner
Giving Movember its Mojo Back
The Movember Foundation and Bountiful Cow
---
In 2017 men's health charity Movember was facing a mounting challenge – while awareness of the brand was strong, participation rates in events and donations had decreased. Few understood the charity's causes and the Foundation was losing its meaning. It needed to reinforce why support was important and used a combination of branded, curated and commissioned content to achieve this.
The charity worked with News UK and Sky to place content at the heart of its campaign based on "FoMovember" – the life you would miss out on if you "died too young", with editorial content and videos featuring celebrities such as Peter Andrew telling their stories and why they are growing a moustache. The campaign also included real life stories, such as 'Benny No Balls' – the story of life without testicles.
As a result of the campaign, 67% of MoBros – Movember participants – were new to the cause, the highest number of new participants to date. There was a 16% increase in overall fundraising and more than 11.3m video views were recorded, while one real-life story "Andy's Man Club", had 4.8m organic views on The Sun's Facebook page – the highest News UK had ever seen.
Media partners: The Bridge at News UK and Sky
SHORTLIST

Are You Sitting Comfortably?


MediaCom

Client company: Bayer
Brand: Canesten
Media agency: MediaCom

Sky Bet - Through the Eyes of the Fans

Social Chain

Client company: Sky Bet
Media agency: Social Chain
Media director: William Brazier
Senior planner/strategist: Joe Smith
Creative agency: SPORF
Media/brand manager: Edwin Martin


PHD

Client company: Warner Bros. UK
Brand: The Lego Batman Movie
Media agency: PHD
Media directors: Jessica Roper and Charlotte Ullah
Senior planner/strategist: Susie Milburn
Media/brand manager: Martin Gough

Action Counters Terrorism

MediaCom

Client company:
National Counter Terrorism Police HQ/Metropolitan Police
Media agency: MediaCom

the7stars

Client company: Suzuki Cars
Media agency: the7stars
Media director: Rachel Courtney
Senior planner/strategist: Chris Herbert