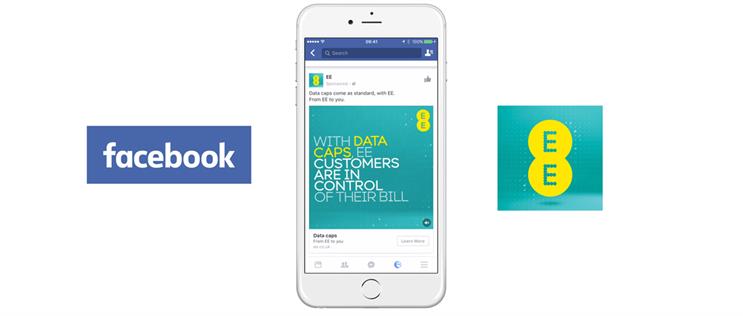 Winner
Facebook x EE: CRM in a Mobile World
EE, Essence and Facebook Creative Shop
---
EE wanted to deter customers from switching mobile network and ensure it was the first choice when existing customers' contracts were up for renewal. Its insight had revealed that its emails including customer benefits were very effective at boosting loyalty among customers. The only problem was that 84% of people didn't open those emails.
EE worked with Facebook to build loyalty, the mobile operator combining its CRM data with the social network's user data to deliver contextually relevant messages at key trigger moments. Using a mix of EE customer data and Facebook and third-party data, Facebook was able to accurately identify EE's customers. Facebook then extracted propositions from EE's marketing email and used them to build awareness and excitement about the breadth of benefits available to customers, with these messages appearing on the Facebook news feeds of EE customers.
Using location and first-party data, EE targeted customers who were travelling internationally with the data roaming alerts, making sure they knew it would never let them go over their data allowance.
Five short videos were shot for mobile, from which Facebook created more than 30 pieces of unique content to keep the campaign fresh over 18 weeks.There was a 5.3% increase in customers choosing EE as their first-choice telecom provider.
Media director: Peter Jeavons
Senior planner/strategist: Leo Moore
Media/brand manager: Eva Azoury
SHORTLIST

News Personalisation at a Grand Scale

Fetch

Client company: Telegraph Media Group
Brand: The Telegraph
Media Agency: Fetch