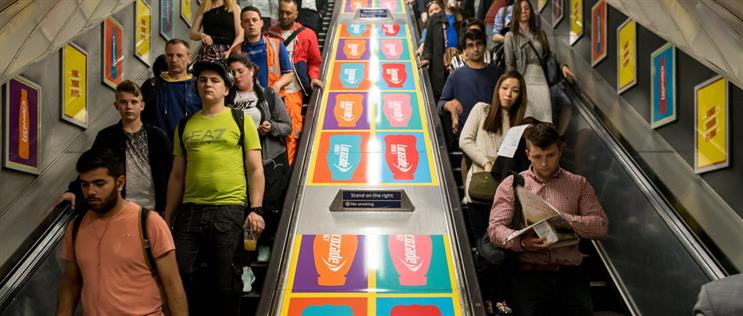 Winner
MediaCom
---
There have been many live ads before, but MediaCom went one step further with its production of a global broadcasting first – a TV ad shot live from inside the human body.
The 90-second ad for Cancer Research UK (CRUK) featured a colonoscopy carried out at a UK hospital, broadcast live on Channel 4 and Facebook Live. It gave viewers a unique opportunity to see how much is being done to prevent cancer, changing perceptions that the disease will never be beaten.
The ad is the most impactful UK cancer ad of all time – it reached 30 million people, more than half the adult population, while two million watched the live ad on Channel 4 and Facebook. Results were equally impressive, with the campaign boosting visits to CRUK's fundraising pages by 30%. There was also a 30% uplift in calls to the NHS bowel cancer helpline.
The agency created another media first with a partnership with Transport for London for Lucozade. Commuters in London used contactless-enabled Lucozade Energy Bottles in place of an Oyster card, using the bottles to tap in and out of the Tube.
MediaCom also worked with Shell to increase brand loyalty for its petrol stations. Most drivers don't care where they get petrol from – they want to fill up quickly at the most convenient place. Through an innovative partnership with navigation app Waze, MediaCom made Shell the default petrol station for the app's users.