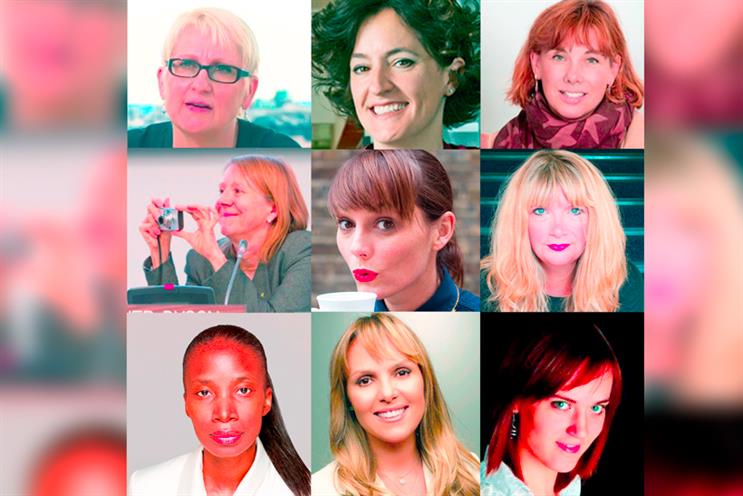 Mercedes Erra, co-founder of BETC and executive president at Havas Worldwide
When I went to visit BETC Paris' new offices I was totally inspired by Mercedes Erra – both professionally and personally. The way Erra spoke about running a company and how we should all try to help improve society at this complex time for politics, the economy and religion has really stayed with me.
-Maisie McCabe, acting UK editor
Ade Onilude, founder of Women in Marketing
Ade is an inspirational person. She had the foresight to set up Women in Marketing way back in the early noughties when diversity was not as big an issue as it is today. Her energy and determination are to be applauded.
-Gemma Charles, acting UK editor
Aline Santos, executive vice-president, global marketing at Unilever
With the Unilever "Unstereotype" initiative, Aline Santos is not just fighting damaging stereotypical representations of women in advertising, but also reconsidering in its entirety how the media we consume creates and shapes all of our ideas about gender. It's a huge task that few marketers have had the inclination to tackle head on before now.
-Simon Gwynn, reporter
Esther Dyson, chairman of EDVenture Holdings and WPP board member
I met Esther Dyson at a Social Matters by Ogilvy event in Hong Kong. She started out as a financial journalist with Forbes, went on to launch her own VC firm, EdVentures, and by the time I met her was a board member for WPP. What really struck me though was how fresh and down to earth she was, how interested she was in the event, and that she'd trained to be a cosmonaut just for a chance at Space.
-Emily Tan, technology editor
Nicky Bullard, chairman and chief creative officer, MRM Meteorite
Nicky Bullard is a brilliant creative with a lovely aura and sense of confidence.
-Gurjit Degun, print news editor
Kim Gehrig, director, Somesuch
I have a girl crush on Kim after profiling her when the new "This girl can" ad came out. She's achieved great success in a male-dominated industry and is also one of the loveliest and most thoughtful people I've interviewed. I love her advice to other female directors to "not be spooked by the boys".
-Brittaney Kiefer, digital editor
Annette King, chief executive of Ogilvy & Mather UK
Annette King is a fiercely impressive and charming individual who probably holds a record for getting promoted the most times while on maternity leave (twice).
-Omar Oakes, online news editor
Amelia Torode, outgoing chief strategy officer at TBWA\London
Amelia Torode is a trailblazer in the industry, a brilliant strategic thinker but also a leader who has done so much to advocate for and underline the value of flexible working.
Last year, after Kevin Roberts' assertion that the gender diversity debate was over, Torode articulated an unspoken truth in a piece for Campaign: "I love my job but I love my children more and don't want to outsource their childhood.
"I do think that there is a new generation, both men and women, who are saying with confidence that they are not prepared to sacrifice everything at the altar of leadership. We've seen too many advertising leaders who are, ironically, the worst possible advertisements for leadership. We don't want to lead like them. I don't lead like them."
It was a refreshing comment because the answer to the lack of female leaders in the creative industries might not be yet another thought-leadership article or evening networking event. Torode's blend of refreshing honesty and practical insight (she works a four-day week) is genuinely inspiring.
-Nicola Kemp, trends editor
Svetlana Player, digital account manager / digital media planning manager at Essence
Being privy to seeing the hard work Svetlana puts into both her professional life and home life as a new mother, even after many years together she still inspires me with the drive, determination and gusto she has for her career and our son. I couldn't ask for a better role model.
-Alex Player, digital content manager