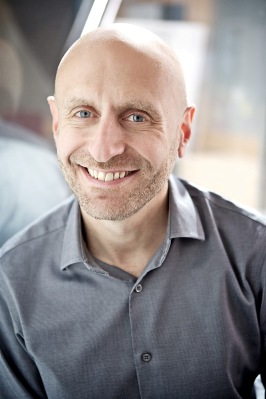 Clearcast works with ad agencies to get ads to air and keep them there - by ensuring they comply with advertising codes. Chris Mundy, Clearcast's managing director, explains how agencies can benefit from its expertise and experience and speed up the clearance process. Mundy, who joined Clearcast when it was formed in 2008, outlines its new services and reveals his essential tips for speeding up the process.
What is Clearcast's mission?
We want to make it easier to get ads to air. It's a very clear and focused remit that informs both what we do and how we do it. Although we are best known for copy clearance, we are involved throughout the copy chain trying to make it simpler to advertise on TV.
So does that mean you are a regulator or a commercial company?
We're a commercial company. We're wholly owned by the commercial broadcasters and share their interest in getting ads to air.
Campaign readers will know about Clearcast's role in clearing ads for TV, but what else do you do?
I think our copy clearance team does more than people realise. As well as clearing ads for conventional TV breaks (we looked at 32,000 scripts and 64,000 commercials last year), we also clear or provide advice on teleshopping, video-on-demand and green button ads. We provide a number of other copy-related services such as training, bespoke clearances and a service for advertisers that want to be reassured that creative ideas being pitched by agencies can actually run on TV. And of course, we defend our clearances if complaints are made to the Advertising Standards Authority.
One area that can be problematic in ads is flashing images that can trigger seizures in people who suffer from photosensitive epilepsy. To help with this, we launched the onlineflashtest.com website, where you can upload commercials and get results in real time. If your ad fails, you can see where in the ad and why.
Outside copy clearance, we commission (from IMD Optimad) the CARIA(R) system on behalf of TV sales houses in the UK and Ireland. CARIA(R) is the "gold standard" campaign management portal for everybody involved in airtime booking, copy scheduling and campaign administration.
We also produce a variety of metadata services around advertising copy; for example, the attribution service, music data for the rights collection agencies and artist data.
And we've just launched some new services under the banner Clearcast plus.
What services does Clearcast plus offer?
With TV advertising being in reach of many more advertisers now, we have a dedicated person to support agencies that are new to TV advertising or work with us so irregularly that it almost feels like the first time, every time.
We've launched a campaign planning service for advertisers and agencies that would like advice at the early stages of a campaign. It will help get the creative treatments right for contentious sectors or get guidance on a claim before the creative work starts. It will also be particularly useful when global copy needs to be reworked for the UK when it contains claims or other problematic material that can't run here.
Our TV admin service will help advertisers and agencies who want to outsource their admin or who need additional support. Working with us is an efficient way of ensuring they have all it takes to provide clear, timely communication and management of the clearance of copy and claims support, as well as delivery. We often hear from agencies about the stress of getting European clearances and we can help with that too.
Finally, our edit-to-clear service can undertake minor editing jobs, such as fixing legal supers that fail on the duration of hold or font size.
One of the biggest complaints agencies have about Clearcast is the amount of time it takes to clear a commercial. How are you trying to address this?
Actually, our agency survey shows that a majority of agencies feel turnaround times are good or excellent. However, it's true that it is the biggest area of concern. The length of time that it takes to clear a commercial will depend on many factors. An ad that is heavy in claims - for example, for a cosmetic - will take longer to clear than one promoting something like a tourist destination because we will have to see the evidence for the claims and, in many cases, send them to a specialist consultant.
Agencies, understandably, operate to tight deadlines and want our feedback as quickly as possible. For our part, we have looked at our processes over the past couple of years and recruited more staff to the clearance team. We often find that there are things that agencies can do to help themselves, such as coming to our training course to better understand our processes so that submissions can be made right, first time. The most common reason for a slow clearance is claims that are made without supporting evidence; we'll always ask for this so making sure a submission is properly supported will always speed things up.
You've been at Clearcast four years. What are you proudest about?
I'm so pleased with the way the team has taken on responsibility for making Clearcast a company to be proud of, both in terms of making it a great place to work and also improving the service that we provide. That they have done this successfully is borne out by our agency satisfaction surveys (see graph). That's a phenomenal improvement in a relatively short space of time and, given that we know some people object to the principle of copy clearance, it's a very good performance.
To achieve this, we've worked hard at identifying bottlenecks and addressing them, the most obvious example of this being cover when a copy executive is away. Where our surveys have identified other potential issues, such as consistency, we've tried to understand any issues and address them where necessary. We have made a number of big and small changes that are beginning to make a difference to the service we offer. We have more work to do, but the feedback we get shows we have made a lot of progress.
I think the single biggest change is that we are more client-focused than we have ever been. No-one should feel that they are banging their head against a wall when they are dealing with us; if they do, I'd encourage them to get in touch with myself or Niamh McGuinness, who heads the copy clearance team. We are more accountable and our processes are much more transparent than ever; for example, ISBA and the IPA are represented on our copy committee (the ultimate court of appeal for copy decisions) and we publish our KPIs on the website.
INDUSTRY TESTIMONIALS
Geoff Russell, company secretary and director for media affairs, IPA
"Investment, clear management and better systems have brought out the best in the team, so that most of the old agency worries are now things of the past. Of course, tensions will always remain - that is part of the creative/regulator dynamic - but, in outlook and structure, the organisation is now immeasurably better suited and prepared to meet the challenges of the future."
Nick Milligan, managing director, Sky Media
"We work in one of the most regulated TV markets on the planet. Clearcast's development of systems, expertise and education of the industry has established it as a world-class organisation in this field."
Simon Sole, head of business affairs, Mother
"Clearcast is a vital part of our production process and we rely on the expertise of our executive to support our goal in making great advertising for our clients. It is consistently getting better and exceeding our expectations on every level."
CHRIS' TOP TIPS FOR A SPEEDIER CLEARANCE
Book yourself on a Clearcast training course - the better you understand how and why Clearcast works the way it does, the more time you'll save.
If your ad contains claims, try to identify any claims in your script and submit any substantiation you have with the first version of your script.
Take advantage of Clearcast's Meet the Consultants sessions; complicated claims can be discussed before a script is received.
If Clearcast has previously approved a claim you're making again in a new ad, let us know the clock number of the previous ad.
Get your supers right first time by using the duration of hold and testcard tools on the Clearcast website.
Allow enough time for your clearance - it is an integral part of the ad production process. If you are working to a particularly tight timescale, it is best to check that your Clearcast contact can accommodate this. We strongly advise against committing to shoots without approved pre-production scripts.
Find out more about Clearcast plus at www.clearcast.co.uk/clearcastplus.