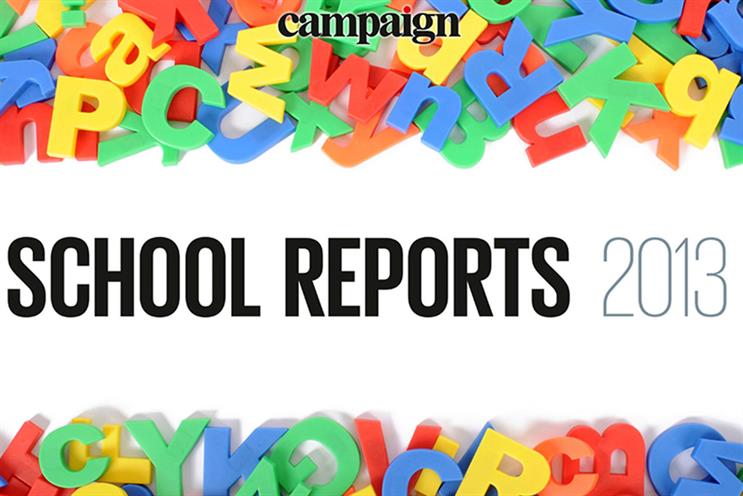 The online School Reports 2013 includes additional information about how agencies rated themselves and their own comments on their performance in 2012.

To find out who did, and did not, score themselves in line with Campaign's assessment and for more about the 87 agencies featured, click here.

You can also download the Campaign School Reports app by clicking here.
Danny Rogers, the editor of Campaign, said: "Looking afresh at this fascinating snapshot of the UK creative agency scene, one is struck by what an incredibly diverse, dynamic and lustrous sector exists within these shores."

"But the pressure to perform has never been higher. Not only is the competition fierce, but any agency not reinventing itself on at least an annual basis is guaranteed to cede important turf."