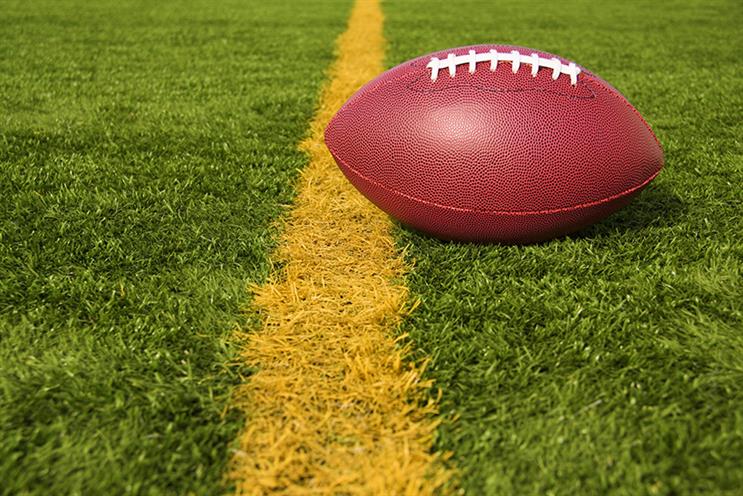 The price of a 30-second spot during Super Bowl LII on Feb. 4 topped $5 million, so it's no wonder brands and agencies wanted to direct as many eyes to their work as possible.
Here's every ad that randuring this year's Super Bowl. For more in-depth Super Bowl news, check out our hub.
Amazon "Alexa Loses Her Voice" by Lucky Generals
The first Super Bowl spot from Amazon's UK agency Lucky Generals is a 90-second monster, featuring celebrities like Gordon Ramsay, Cardi B, Rebel Wilson and Anthony Hopkins as emergency replacements for Alexa, who's gone quiet.
---
Amazon Prime "Tom Clancy's Jack Ryan"
The arm-wrestling between Netflix and Amazon Prime rages on with the latter pushing its first Super Bowl commercial. The 60-second slot showcases "Tom Clancy's Jack Ryan"—an action/thriller based on the popular book. It'll be available for members on Labor Day.
---
Avocados from Mexico by GSD&M
Avocados From Mexico and GSD&M have partnered for a fourth consecutive year for the Super Bowl. Comedian Chris Elliott stars in a 30-second teaser for this year's spot, which will air during the second quarter of the game.
---
Blacture "Be Celebrated" by McKinney
Pras addressed the racial controversies the NFL has been facing. The musician pushed his new project Blacture—a personal mission to give black culture a place to be heard, celebrated and empowered. It ran for 30 seconds in the third quarter.
---
Bud Light "Ye Olde Pep Talk" by Wieden+Kennedy
The "Dilly Dilly" Super Bowl trilogy kicked off with a damp speech from a medieval king who failed to liven the atmosphere like a case of Bud Light did. The ad filled a 30-second spot.
Bud Light "Bud Knight" by Wieden+Kennedy
The blue-armored "Bud Knight" comes riding onto screens in the most unforgiving fashion for a 60-second spot scheduled to air in the second quarter of the game. His triumphant debut marks the end of Bud Light's "Dilly Dilly" trilogy that aired before the holidays.
---
Budweiser "Stand By You" by David Miami
No Clydesdales this year. Like Stella, Budweiser is focusing on its water relief efforts in a spot it hopes won't be as divisive the pro-immigrant story it told about its founder last year.
---
Coca-Cola "The Wonder of Us" by Wieden+Kennedy
Coca-Cola's warm and fuzzy message of diversity will celebrate more than "seven billion unique yous who are all special in their own ways". The 60-second spot is going to air in the fourth quarter. Coca-Cola is going back to its roots with this one, shining a light on optimism and inclusion.
---
Doritos and Mountain Dew "Doritos Blaze vs. Mountain Dew Ice" by Goodby Silverstein & Partners
PepsiCo drops a twofer with back-to-back 30-second spots for two of its brands, featuring Peter Dinklage and Morgan Freeman in a lip-sync battle.
---
E*TRADE "This is Getting Old" by MullenLowe
A DJ-granny dropping "sick beats" was a somewhat scary reminder that around one-third of Americans don't have retirement savings in this 30-second E*TRADE that ran in the second quarter.
---
Febreze "The Only Man Whose Bleep Don't Stink" by Grey New York
During the second quarter of the game (you know, shortly before the big half-time bathroom break) Grey New York introduces Dave, who doesn't need Febreze.
---
Groupon "Who Wouldn't?" by O'Keefe Reinhard & Paul
A Groupon bit on Jimmy Kimmel last year landed comedian Tiffany Haddish a gig as spokeswoman for the brand, and now she'll star in a 30-second Super Bowl spot in the 4th quarter, too.
---
Hyundai "Hope Detector"
This was meant to be played out live from the Minneapolis stadium, but Hyundai had to pull the plug last minute over security concerns. That however, didn't make this heartstring-tugger any less impactful. It ran for 60 seconds in the fourth quarter.
---
Intuit "A Giant Story" by Phenomenon
Intuit has gone all Pixar for its animated Super Bowl debut. A 15-second segment has been pulled from the four-minute ad which has already amassed around two million views on YouTube. The heart of the campaign showcases how Intuit, within its ecosystem of products like TurboTax, helps power prosperity for consumers and those who work for themselves.
---
Jeep "Jeep Jurassic" by DDB Chicago
The winning combination of Jeff Goldblum and a T-Rex dominated the screen in this 60-second ad for Jeep's new Rubicon.
Jeep "The Road" by FCB Chicago
Jeep sought to redefine what a road is as part of its Super Bowl ad trilogy—this one pushing the new Jeep Cherokee.
Jeep "Anti-Manifesto" by Arnold Worldwide
Enough talk—Jeep's final installment is all action. The 30-second ad is literally just the new 2018 Jeep Wrangler driving through a lake and up a waterfall (pretty gracefully, to be fair).
---
Kia "Feel Something Again" by David and Goliath
Aerosmith's Steven Tyler appears to take a major dig at his own age in Kia's ad for its new Stinger model. The 60-second spot shows Tyler driving back in time to his younger self so he can finally "feel something again" from those glory days we all yearn for.
---
Kraft "Family Greatly" by Leo Burnett
Kraft's 30-second spot in the third quarter was devoted to family with an ad produced by crowdsourcing from social media.
---
Lexus "Long Live the King" by Walton Isaacson
Lexus offers up a tie-in with the inevitable blockbuster from Marvel Studios, "Black Panther." The 30-second spot from multicultural agency Walton Isaacson will be shortened from the 60-second version here and run in the 3rd quarter.
---
M&M's "Human" by BBDO New York
Danny Devito stars as chocolate made flesh in M&M's 30-second ad during the first quarter of the game.
---
Michelob Ultra "I Like Beer" by FCB Chicago
In his first TV commercial, Chris Pratt props up Michelob Ultra's fitness-driven beer crusade. The 30-seconds of work-hard-play-hard shows a confused-looking Pratt struggling to dominate the gym and yoga studio. It's a message Ultra hopes encapsulates the way in which everyone works out in their own special way, hammered home with the updated tagline: "Live fit. Live fun. Live Ultra."
Michelob Ultra "The Perfect Fit" by FCB Chicago
A sequel spot airing later in the game features a cover of the title song by Jon Pardi.
---
Monster Products "You Deserve Better" by NBCUniversal Content Innovation Agency
Iggy Azalea, Aerosmith's Joe Perry and even chief Kardashian groupie Jonathan Cheban are the names behind Monster's campaign to take on industry big boys like Apple and Dr Dre and claim the top spot as the most popular headphone.
---
NFL "Touchdown Celebrations to Come" by Grey
There's not much to hate about one solid minute of NFL players Eli Manning and Odell Beckham Jr. fully embracing a "Dirty Dancing" routine. The pair fell in love on the dance floor over the third quarter.
---
Pepsi "This Is the Pepsi" by Creators League
The supermodel returns to the Super Bowl to recreate her iconic 1992 commercial, this time accompanied by her son, Presley Gerber.
---
Persil ProClean "Game-Time Stain-Time" by DDB New York
The Professional is back—this time to lend a helping hand to our hero who's managed to stain his pink shirt with an oversized dollop of guacamole. The 30-second ad ran in the second quarter.
---
Pringles "Wow" by Grey New York
Pringles makes its Super Bowl debut with a 30-second spot in the first half of the game. It introduces the concept of flavor stacking, which will be familiar to anyone who's ever eaten Jelly Bellies. "More people will see me in this than they have in the last three movies I've made," says ad headliner Bill Hader.
---
Quicken Loans "Translator" by Huge
Casey Hurbis, who joined Quicken as chief marketing officer from Fiat, said the time is right for an ad on goliath scale now that it's been two years since the app's launch. Keegan Michael Key lent his status to Rocket Mortgage for the 60-second ad which aired in the second quarter and even featured Big Sean.
---
Ram Trucks "Icelandic Vikings" by Goodby, Silverstein & Partners
Things got seriously manly in Ram's one-minute ad for its new 1500 model. The firm used the stage of the show to exploit Viking-style adventure.
Ram Trucks "Built to Serve" by Highdrive
Twitter had a field day with Ram's controversial take on Martin Luther King Jr's speech. The one-minute ad, which aired in the second quarter, drew criticism from those uncomfortable with his words being commercialized. However, the Martin Luther King Jr.'s estate has since said it gave Ram the green light.
---
Skittles "Most Exclusive Super Bowl Ad Ever" by DDB
No matter how many people tune into this year's Super Bowl, only one person will see Skittles' ad for the big game, though everyone else will be able to see his reaction.
---
Sprint "Evelyn" by Droga5
Sprint's campaign of jibes at Verizon takes us to new, futuristic levels with this 60-second ad. The spot, set to air in the fourth quarter, sees Evelyn the robot heap dollops of sass over her creator for being a Verizon customer. The "can you hear me now?" guy makes an appearance, obviously, and the ad is tied up with a bow in the form of a snarky hashtag: #EvelynIsLearning.
---
Squarespace "Make It Happen"
Keanu Reeves stand on a motorcycle and heeds some advice from...Keanu Reeves, in a 30-second spot that marks the brand's fifth consecutive Super Bowl showing.
---
Stella Artois "Taps" by Mother
The beer brand released a somber 30-second spot starring Matt Damon, to help raise money for Water.org. It's also one of the first brands to release the entire Super Bowl spot, rather than just a teaser.
---
T-Mobile "#LittleOnes" by Laundry Service
T-Mobile stepped away from big celebrity names to jump on the equality and inclusivity bandwagon in this 60-second ad. Nick Drake, vice president of marketing and experience, said minorities make up 61 percent of the firm's workforce—a message he hopes connects with millennial consumers.
---
Tide "It's a Tide Ad" by Saatchi & Saatchi
Trickery was the name of the game for Tide's mammoth quadruple ad special. Actor David Harbour of "Stranger Things" kicked off the mini-series with his ultra-clean garbs for a 45-second slot that aired in the first quarter.
Tide "It's Another Tide Ad" by Saatchi & Saatchi
The brand hijacking continued with his hilarious take on an Old Spice ad featuring everything the staple is known best for, and Tide. The 15-second ad played in the second quarter.
Tide "It's yet another Tide Ad" by Saatchi & Saatchi
Harbour's back for a third installment—this time as a hairier Mr Clean. He mopped and dad-danced onto our screens in the third quarter for the 15 second spot.
Tide "It's Yet Another Tide Ad, Again" by Saatchi & Saatchi
The fourth and final Tide spot, which aired for 15-seconds in the last quarter, poked fun at all those health ads which reel off the fine-print: "Clean clothes may be an indication of a Tide ad. Tide uses experience ten times more cleaning power. Tide is the number one cleaning detergent in America."
---
Tourism Australia "Dundee" by Droga5
The world was trolled by Australia. Its tourism board sent the internet into a frenzy with a series of trailers for a new "Crocodile Dundee" movie in the lead up to game day. The star-studded cast included Hugh Jackman, Margot Robbie, Russell Crowe Danny McBride and Chris Hemsworth who—in the 60-second Super Bowl spot—revealed it was all a ruse.
---
Toyota "Good Odds" by Saatchi & Saatchi and Dentsu
Toyota's pulling out the big guns with a last-minute announcement that it'll air three ads over the game. A 30-second ad has been thrown into the mix on top of the originally-planned two 60-second ads—making it Toyota's biggest Super Bowl spend. One of the ads, called "Good Odds", follows Canadian Paralympic skier Lauren Woolstencroft's inspiring journey from birth to gold medalist.
Toyota "Mobility Anthem" by Saatchi & Saatchi and Dentsu
This 30-second spot will air in the fourth quarter.
Toyota "One Team" by Saatchi & Saatchi
This feel-good spot will air in the second quarter, shortly before the half-time show.
---
TurboTax "The Thing Under the Bed" by Wieden + Kennedy
TurboTax attacked dreaded filing season with two ads over the Super Bowl. This first one aired over a 30-second spot in the second quarter of the game.
TurboTax "The Noise in the Attic" by Wieden + Kennedy
The early Halloween theme was continued with a talking ghost receiving more than $3,000 (seems sizeable for a phantom) on her tax returns in another 30-second ad this time aired over the third quarter.
---
Turkish Airlines "5 senses with Dr Oz"
What we lose with Morgan Freeman's dulcet tones from last year's ad, we gain with Dr Oz's assault on the senses. The Turkish-American gives us a very personal tour of the country through our body in this abstract commercial that ran for 90 seconds.
---
Universal Parks & Resorts "Vacation Quarterback"
Universal Parks & Resorts gets a helping hand from former NFL star Peyton Manning. The ex quarterback is coaching families on how to dominate all the rides for a 60-second spot during the pregame show and a 30-second ad during the game.
---
US Marine Corps "A Nation's Call" by J. Walter Thompson
The Marine Corps made a triumphant and patriotic return to the Super Bowl after more than 30 years with this heart-pounding recruitment push which aired twice in a 30-second version during the online livestream.
---
Verizon "Answering the Call" by McCann and R/GA
Verizon won the tear-jerker ad award with an emotional thank you to emergency responders across America in this 60-second spot.
Verizon "Answering the Call" (with Justin Timberlake) by McCann and R/GA
The communications and technology giant hit its message home immediately after Justin Timberlake's halftime show with words from the star himself.
---
Weathertech "American Factory" by Pinnacle Advertising
The car mat manufacturer appears in its fifth consecutive Super Bowl with this no-nonsense 30-second spot.
---
Wendy's "Iceberg" by VML
The brutal meat-shaming continues in Wendy's come-at-me-bro ad attacking McDonald's. The chain fires shots at its "flash-frozen" burgers, and goes as far as comparing them to the iceberg that sank the Titanic. Strong. The guys over at McDonald's are going to need some cream for this 30-second burn scheduled to hit screens in the first quarter of the game.
---
Wix "Rhett & Link"
After two years in the Super Bowl, Wix moved away from television ads to focus on digital. But a last-minute deal with NBC pulled them back in this year, with a 30-second spot in the third quarter.
---
YouTube "Time for an Audible" by Hook
The video-streaming website quietly slid into Netflix territory with a 30-second ad pushing YouTube TV.