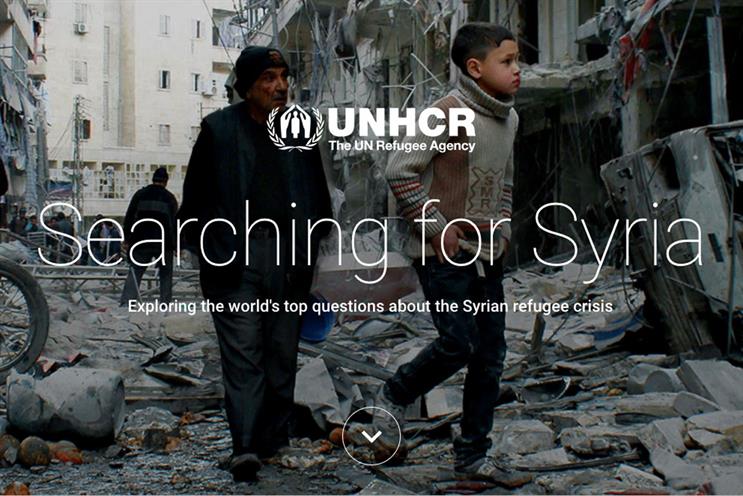 'Searching for Syria' by R/GA for Google
In 2016 alone, there were 160 million online search queries about Syria. R/GA combined these queries with data provided by the UN Refugee Agency (UNHCR) to answer the public's questions in an accurate and compelling way.
The website Searching for Syria took the public's top five most-asked questions, including 'What was Syria like before the war?' and 'How can I help Syrian refugees?' and answered them with bite-sized, data-driven content. The entire experience takes readers around five minutes, reflecting how people consume digital content today.
Searching for Syria is designed to make a complex topic feel simple and human, using the same Google products that people around the world use every day: Maps, Search, Trends and YouTube. These combine with data visualisations and real stories to show the human beings behind the label 'refugees'.
Animations and the ability to go deeper into the stories create a rabbit-hole effect meaning the average time on the site is over four minutes with some visitors spending upwards of 45 minutes. Over two million visitors visited the site in the first month and so far the site has been shared 94,000 times across social media.
Google's ultimate goal for Searching for Syria was to use its data to inspire people to take action – to share, join the UNHCR or, better yet, donate to those in need. The site's success can be measured by the money it has raised for the Syrian crisis – 30% of desktop users and 20% of mobile users visited the site's 'Donate' page, raising nearly $250,000 to date.