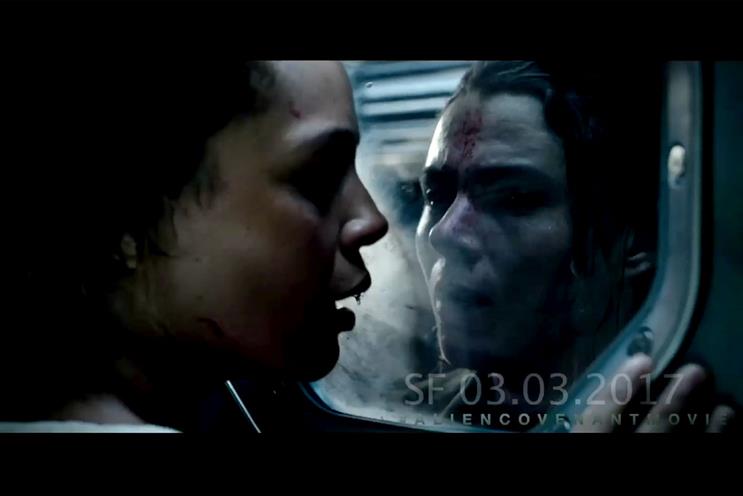 'Alien Covenant' by Channel 4 for 20th Century Fox
In 1979, Ridley Scott's first Alien film was pitched by two screenwriters who walked into a Hollywood producer's studio and uttered three words: "Jaws in space."
Channel 4's pitch for the UK release of 20th Century Fox's was upped to five words: "World's first audio personalised ad."
The big idea was to grab viewers' attention like never before by showing them the terrifying Alien Covenant trailer, then telling them, by name, to "RUN". As with all innovations, Channel 4 had to overcome many barriers. Extensive technical work was required across numerous partners, including Channel 4's Data Science team, Freewheel (All 4's ad server) and Innovid (the channel's interactive video tech partner).
Channel 4 had delivered visual named personalised campaigns in the past, which involved extracting first and last names from its database, but audio personalisation was a whole new challenge. They explored using an automation technique, but a Siri-style voice would have been jarring to viewers. Instead they had to individually voiceover 200 names, which covered 7.5 million of their registered user base. The remaining half would see visual personalisation only.
What began as a small element of the film's release gathered momentum across the media due to the level of innovation. There was a huge amount of coverage across TV, press and radio outlets and BBC News ran a three-minute discussion piece that included the whole Alien Covenant trailer.
The campaign and the halo effect of the associated PR helped Alien Covenant open at number one at the box office. Compared with the standard benchmark, the audio campaign also showed a 54% uplift in engagement.
Our judges said: "This was great content with which to work, and a small and perfectly formed creative idea, resulting in a really innovative format."