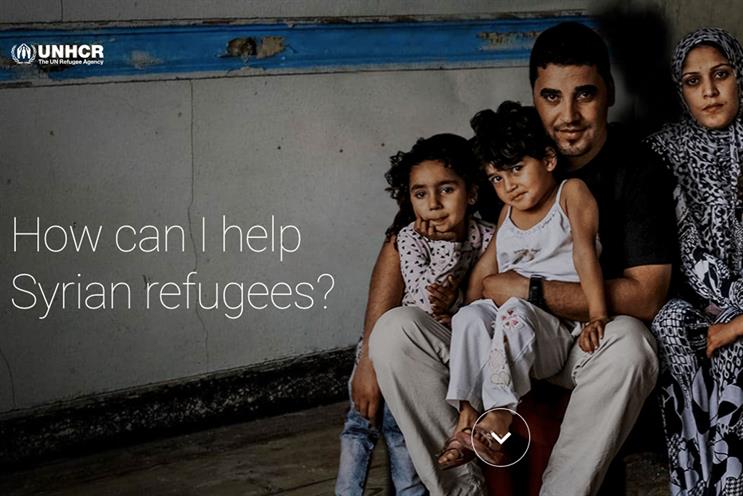 'Searching for Syria' by R/GA for Google
The site Searching for Syria aimed to bring a complex political situation to a general audience, which meant organising the most relevant data around the crisis and presenting it in a way that created empathy and action. With a client like Google, you're never going to be short of data, and R/GA analysed millions of search queries about Syria to find out what people were really interested in.
The project could not exist without data. R/GA combined Google's search data with the UN Refugee Agency (UNHCR)'s refugee data to create a resource that would help the world better understand the largest humanitarian crisis since World War II. The platform was designed to be highly shareable, educating its audience so that they could influence their peers and the lives of the Syrian people.
Searching for Syria became a compelling partnership between data and storytelling. The team set out to break down bias and misunderstanding – using data to inspire people to take action. And it worked – over two million people visited the site in the first month of it being live, and it has raised nearly $250,000 for the Syrian crisis.
Our judges said: "It's amazing how it manages to display such hard-to-swallow data in an unbiased and powerful way."