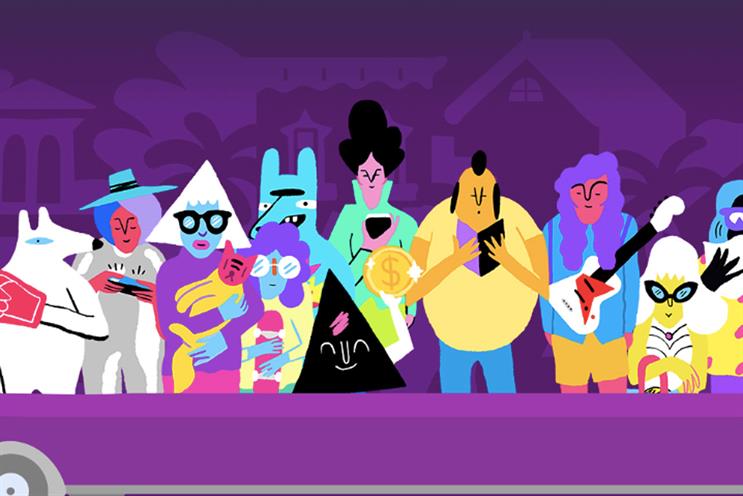 'Round Up & Donate' by DigitasLBi/Sabio Mobile/The Trade Desk for Lyft
The US ridesharing app Lyft wanted to promote its Round Up & Donate programme, which allows riders to round up their fare to the nearest dollar and donate the difference to a charity of their choice.
In October 2017, Lyft partnered with DigitasLBi along with Sabio Mobile and TheTradeDesk to launch a programmatic campaign aimed at driving awareness of the Round Up & Donate project and simultaneously converting other rideshare consumers to Lyft.
The team created a funny, unconventional video starring American comedian Fortune Feimster riding in a convertible with her 'crew' in the back, singing about and explaining Round Up & Donate.
Digitas leveraged Sabio Mobile's App Science technology, a machine learning platform that collects and analyses mobile-data signals such as the apps people have on their mobile devices, to find correlations and create unique segments of target consumers. By identifying consumers with rideshare apps and charity apps on their phones, Digitas and Sabio Mobile targeted those people who were most likely to respond to the campaign's in-app video ads.
Throughout the campaign, the teams optimised towards segments that were driving the highest Video Completion Rates (VCRs). For instance, Android users had significantly higher VCRs than iPhone users, and more people watched the videos in the early morning. Further app science analysis revealed that putting the videos on business apps, as well as the existing ridesharing and charity apps, was an essential contribution to the performance of the campaign, reaching 85% of the target audience, with a VCR that was more than 20% above the average benchmark.
Our judges said: "The campaign was a clever concept, use of tech and targeting of consumer segments."