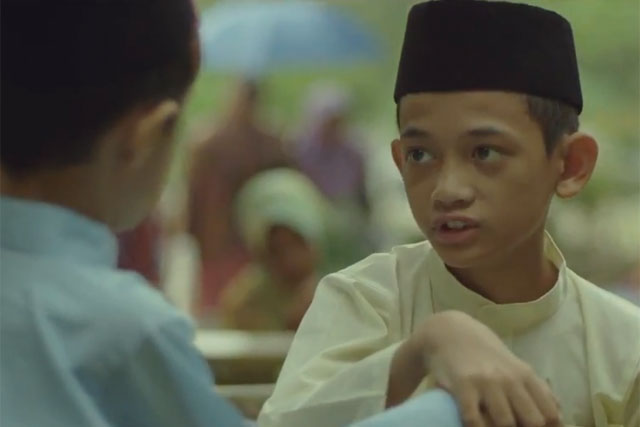 The ad, created by Ogilvy & Mather Chile, follows two orphans on a journey of friendship and pushed last week's most shared, an ad for US TV series 'The Walking Dead', into fourth position. It received 213,000 shares across Facebook, Twitter and the 'blogosphere'.
In second place, Olympic sponsor adidas entered the chart with their legacy video, 'don't stop me now'.
The three-minute long ad, created by The 10 Group, sees Olympic athletes lip-syncing to the world-famous song by Queen and includes gold medalists Jessica Ennis and Nicola Adams.
Elsewhere in the chart, Old Navy enters with an ad by Crispin Porter & Bogusky, while ads from Samsung, Nike and Ragu hold on for a second week.
The chart, produced in conjunction with Unruly, ranks ads according to the number of times they have been shared on Facebook, Twitter and the blogosphere.
Ads launched more than 30 days ago are not included.
1. Bernas 'Hari Raya 2012' by Ogilvy & Mather Chile
213,788 shares this week
All time: 397,453 shares
2. Adidas 'don't stop me now' by The 10 Group
166,237 shares this week
All time: 190,065 shares
3. Little Baby's Ice Cream 'special time' created in-house
36,981 shares this week
All time: 149,943 shares
4. The Walking Dead 'zombie experiment NYC' by Thinkmodo
32,009 shares this week
All time: 371,556 shares
5. Samsung 'introducing Galaxy Note' by Cheil
24,187 shares this week
All time: 96,438 shares
6. Nike 'find your greatness' by Wieden & Kennedy Portland
23,662 shares this week
All time: 82,626 shares
7. Ragu 'long day of childhood' by Barton F Graff 9000
22,192 shares this week
All time: 74,779 shares
8. EA Sports 'FIFA 13 skills'
14,482 shares this week
All time: 33,906 shares
9. Old Navy 'why choose?' by Crispin Porter & Bogusky
10,522 shares this week
All time: 20,853 shares
10. Louis Vuitton 'share'
9,360 shares this week
All time: 9,646 shares
Follow @brproducers