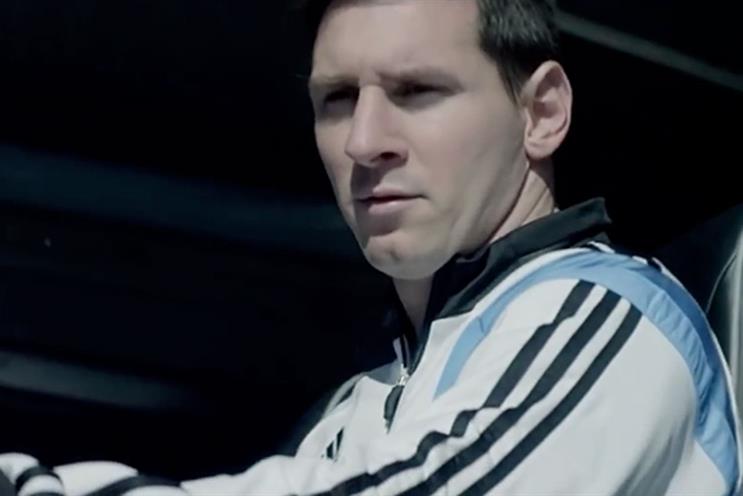 Adidas, an official partner of FIfa's World Cup 2014 in Brazil, created the ad by TBWA LA last month. The ad featuring Lionel Messi and Luis Suarez jumps to the second spot for the second time after being shared more than 190,000 times on Facebook and 20,000 times on Twitter, in the run up the World Cup, which began last night.
The remaining nine ads in the chart remain much unchanged, with Activa's Shakira music video ad '"lalala'" by Jaume De Laiguana in support of The UN's World Food Partnership continuing to the lead for the third consecutive week.
The chart, compiled by Unruly, also includes Google's film, "a first drive" that shows Google staff testing prototypes of its machine-driven car, which has no steering wheel, and landed in the chart last week.
1. Activa: "shakira - la la la (brazil 2014)" by Jaume De Laiguana
700,968 shares this week | 2,786,371 shares all-time
2. Adidas "the dream: all in or nothing ft. messi, alves, suárez, özil, rvp"- fifa world cup by TBWA LA
36,369 shares this week | 210,424 shares all-time
---
3. coca-cola "friendly twist" by Leo Burnett Colombia
18,941 shares this week | 160,231 shares all-time
---
4. Castrol "edge titanium strong blackout" by Logan
14,636 shares this week | 87,523 shares all-time
---
5. Samsung "#galaxy11: the training" by Cheil Worldwide
13,022 shares this week | 507,930 shares all-time
---
6. Red Bull "danny macaskill - epecuén - 2014" by In-house
10,711 shares this week | 79,903 shares all-time
---
7. Google "a first drive" by in-house
2,895 shares this week | 116,908 shares all-time
---
8. ManKind "#violenceisviolence: domestic abuse advert mankind" by Dare
2,050 shares this week | 8,474 shares all-time
---
9. TAG Heuer "behind the scenes with ronaldo : the start of a successful relationship" by In-house
1,521 shares this week | 61,780 shares all-time
---
10. adidas "new adidas real madrid 2014/15 kit. wear it or fear it - original spot" by In-house
1,398 shares this week | 74,385 shares all-time
---