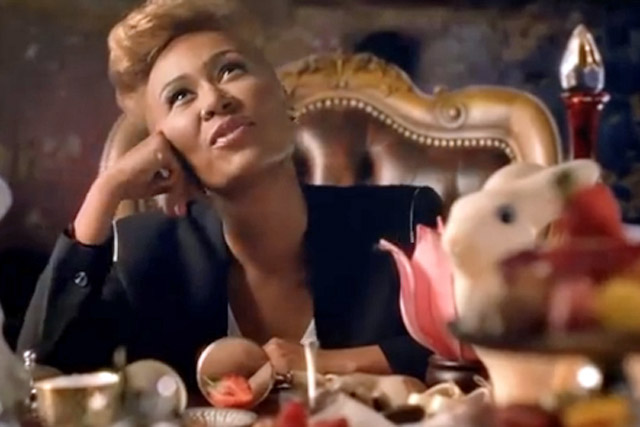 The ad, created by Karmarama has been shared 596,652 times in the past seven days. It stars artists including the Foo Fighters frontman, Dave Grohl, Pharrell Williams, Sir Elton John and Brian Wilson singing the Beach Boys God Only Knows.
Red Bull's stunt with biker Danny Macaskill is in number two in the list after being shared over 290,000 times. The seven-minute long footage shows Macaskill riding his mountain bike along the rugged and dangerous Cuillin Ridgeline on the Isle of Skye.
Last week's number one, KLM's "lost and found service" by DDB & Tribal Worldwide featuring a beagle dog finding lost items for passengers, has dropped to number six after being shared 15,000 times.
Other popular ads that have gone viral include Peugeot's film "the legend returns" by BETC Paris, which has been shared 38,895 in the past seven days, and GE's "enhance your lighting" ad featuring Jeff Goldbum, which has been viewed 84,656 since it launched.
Snickers' "Mr Bean kung fu" by Abbott Mead Vickers BBDO also features in the chart for the first time at number six with 36,209 shares in the past seven days.
1. BBC Music "God only knows" by Karmarama
596,652 shares in the last 7 days | 59,652 shares all-time
---
2. Red Bull "Danny Macaskill: The Ridge" by in-house
290,142 shares in the last 7 days | 855,467 shares all-time
---
3. adobe "the future of Adobe creative applications on microsoft devices" by in-house
78,566 shares in the last 7 days | 79,681 shares of all time
---
4. Peugeot "The Legend Returns" by BETC Paris
38,895 Shares in the last 7 days | 82,519 shares of all time
---
5. Snickers "Mr Bean kung fu"by abbott Mead vickers BBDO
36,209 shares in the last 7 days | 54,471 shares of all time
---
6. KLM "lost & found service"by DDB & Tribal Worldwide
15,237 shares in the last 7 days | 233,936 shares all-time
---
7. Volkswagen "e-mobility - Zukunft für alle" by Ogilvy & Mather
11,064 shares in the last 7 days | 25,210 shares of all time
---
8. GE "enhance your lighting" by BBDO, New York
8,188 shares in the last 7 days | 84,656 shares all-time
---
9.Adidas Football "Real Madrid C.F. UEFA Champions League 2014/15 Kit" by grey Madrid
2,774 shares this week | 123,116 shares all-time
---
10. Adidas Football "Hunting Ground Feat.Torres #PredatorInstinct" By In-House
526 shares in the last 7 days | 118,115 shares of all time
---