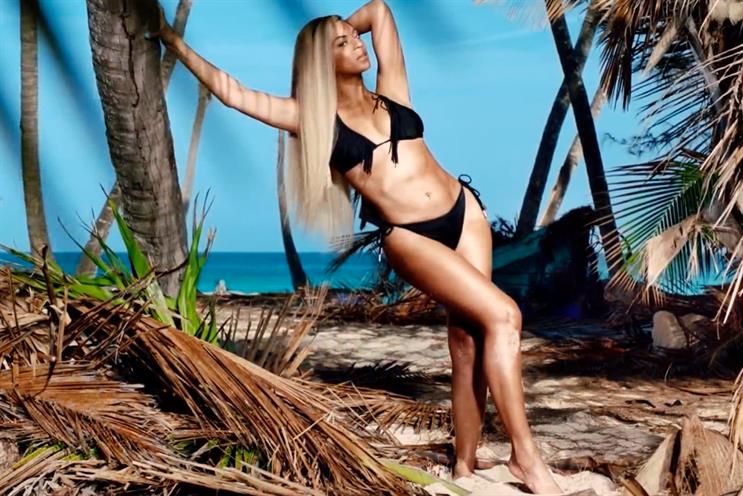 The Beyonce ad, created in-house and directed by Jonas Akerlund, has clocked up 5.5 million views since it hit the web and has been shared just short of 136,000 times this week.
The Windows Phone ad, by Crispin Porter & Bogusky, features a fight between wedding guests with iPhones and Android phones and suggests they all switch to the Nokia Lumia.
Evian's "baby & me", created by BETC, stays in first place for a second week with 643,559 shares.
Also continuing in the chart, Kmart's comical "ship my pants" ad, by Draftfcb, spends another week in third position with more than 232,000 shares.
Meanwhile, claiming to be the world's smallest movie, an ad for IBM created by Ogilvy & Mather, enters the chart in eighth position.
The 90-second film is a stop-motion video created by manipulating and photographing atoms magnified more than 100 million times.
The chart was produced in association with Unruly and ranks ads by the number of times they were shared across Facebook, Twitter and the blogosphere.
1. Evian "baby & me" by BETC
647,586 shares this week
All time: 2,060,067 shares
2. Dove "real beauty sketches" by Ogilvy Mather
640,755 shares this week
All time: 3,238,668 shares
3. Kmart "ship my pants" by Draftfcb
237,759 shares this week
All time: 2,370,767 shares
4. Microsoft "switch to the Nokia Lumia 920 Windows Phone" by Crispin Porter & Bogusky
187,214 shares this week
All time: 223,962 shares
5. H&M "Beyoncé as Mrs Carter" created in-house
135,602 shares this week
All time: 171,340 shares
6. Activision "Call of Duty: ghosts masked warriors" by 72andSunny, USA
133,491 shares this week
All time: 149,826 shares
7. Rockstar Games "Michael. Franklin. Trevor." created in-house
133,434 shares this week
All time: 144,646 shares
8. IBM "a boy and his atom" by Ogilvy & Mather
78,165 shares this week
All time: 101,823 shares
9. Arlen's Transmission Centre "shift it" by The Commercial Kings
43,751 shares this week
All time: 47,375 shares
10. Temptations "i don't wanna dance" by DDB
28,215 shares this week
All time: 36,605 shares