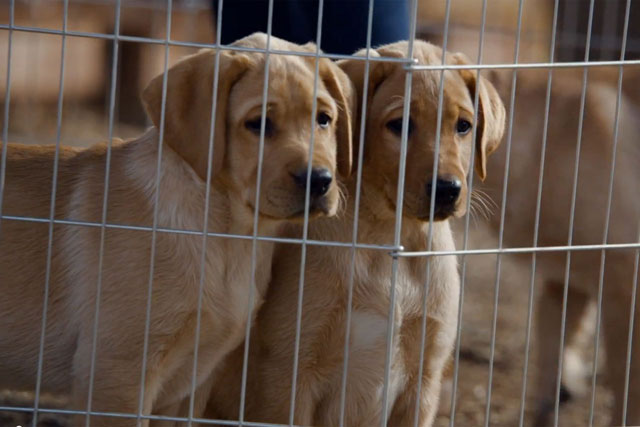 The ad, created by Anomaly, was shared 1.62 million times following last weekend's Super Bowl battle between the Seattle Seahawks and the Denver Broncos.
As well as being viewed more than 44 million times on YouTube, the ad was aired just under 1,300 times on US TV, according to figures from TV monitoring company Civolution.
The ad knocks last week's chart-topper from Omaze, the charity and cause-supporting web platform, starring Arnold Schwarzenegger, into fifth place. The Omaze ad was shared 168,701 times this week compared with 264,733 times the week before.
GoPro, the camera brand, has entered the viral chart again this week, with a video promoting its role in the Red Bull Stratos jump by Felix Baumgartner in 2012.
The ad, created in-house, follows in a string of viral successes for the brand, including a video of a fireman rescuing a kitten from the wreckage of a building that has burned down. The ad in this week's chart was shared 329,640 times.
Elsewhere, Super Bowl ads for Bud Light, Coca-Cola, Audi, Jaguar, Kia and Cheerios also feature in the chart. No Sochi 2014 Winter Olympics ads made the listing.
The chart, collated by Unruly, ranks ads on YouTube by the number of shares across Facebook, Twitter and the blogosphere. Ads older than 30 days are not included.
1. Budweiser "puppy love" by Anomaly
1,620,707 shares this week
All time: 1,649,017 shares
2. GoPro "Red Bull Stratos - the full story" created in-house
329,640 shares this week
All time: 329,640 shares
3. Bud Light "a hero's welcome" by BBDO
274,511 shares this week
All time: 180,702 shares
4. Coca Cola "America is beautiful" by Wieden & Kennedy
180,702 shares this week
All time: 168,701 shares
5. Omaze "Arnold works at Gold's" created in-house
168,701 shares this week
All time: 161,152 shares
6. Audi "doberhuahua" by Venables Bell & Partners
153,271 shares this week
All time: 163,545 shares
7. Jaguar "rendezvous" by Spark44
141,345 shares this week
All time: 127,845 shares
8. PBS "the sign of four (or is it three?)" created in-house
127,845 shares this week
All time: 128,921 shares
9. Cheerios "gracie" by Saatchi & Saatchi
125,777 shares this week
All time: 131,451 shares
10. Kia "the truth" by David & Goliath
108,918 shares this week
All time: shares
AUTOFEEDCAMVIRAL