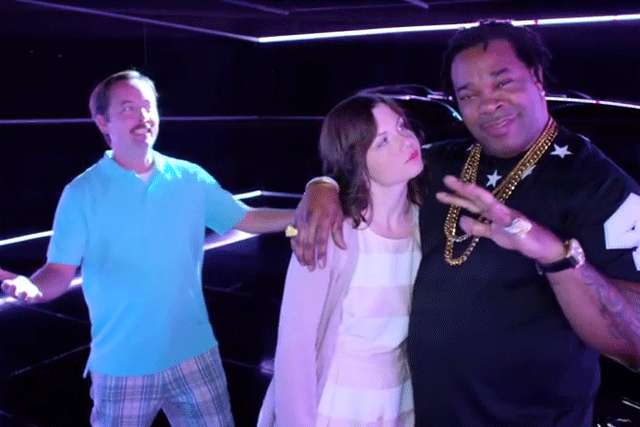 The ad, created by Saatchi & Saatchi LA, features a family rapping about how good its new minivan "swagger wagon" is and stars the rapper Rhymes. It has been shared more than 17,000 times in the past week and is number five in the chart.
However, NBC Sports' "return of Coach Lasso" ad featuring comedy actor Jason Sudeikis leads the chart for the second week running.
The popular character first introduced last year features in the six-minute spot to promote NBC's coverage of the Barclays Premier League. "Return of Coach Lasso" has been shared nearly 28,000 times in the past seven days.
The other popular ads include Adidas' "boost" featuring the basketball players Derrick Rose and Damian Lillard. "Boost" has been shared over 25,000 times in the past week, placing it at number two in the chart.
The chart is complied by Unruly and ads 30 days old or older are not included.
1. NBC Sports "the return of coach lasso: nbc sports premier league film featuring jason sudeikis" by The Brooklyn Brothers, New York
27,928 shares this week
---
2. adidas Basketball "boost changes everything" feat. derrick rose and damian lillard | adidas basketball 2014" by In House
25,793 shares this week
---
3. Banco Espirito Santo "rádio comercial | como ficou a dona inércia" by In House
22,223 shares this week
---
4. Gillette "homenagem gillette brasil para o dia dos pais: o primeiro encontro" by Adorni Films
20,504 shares this week | 20,656 shares all-time
---
5. Toyota "swagger wagon ft. busta rhymes | 2015 toyota sienna" by Saatchi And Saatchi LA
17,189 shares this week
---
6. Under Armour "misty copeland - i will what i want" by Droga5, New York
11,599 shares this week
---
7. Geico "words can hurt: did you know -- geico" by The Martin Agency Inc.
13,816 shares this week
---
8. Johnnie Walker "johnnie walker blue label presents jude law in 'the gentleman's wager'" by Anomaly New York And RSA Films
11,185 shares this week
---
9. Samsung "samsung galaxy alpha "just alpha" official video" by In House
7,482 shares this week
---
10. Assassin's Creed "assassin's creed unity meets parkour in real life - 4k!" by Devin Graham
7,456 shares this week
---