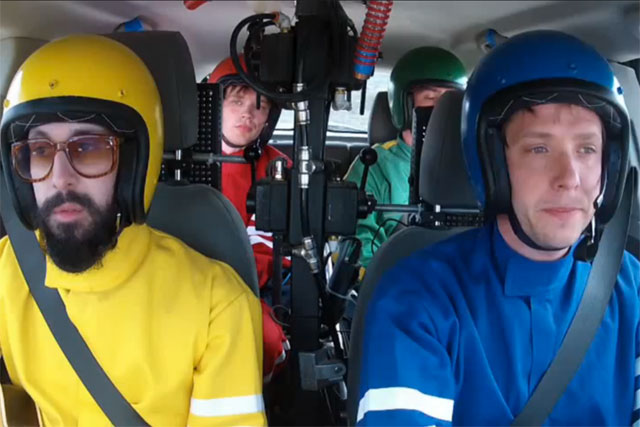 For the second week running, the viral chart is dominated by Super Bowl adverts, with last week's most shared ad, for Honda and featuring Matthew Broderick, falling to fifth position.
Volkswagen's "The dog strikes back" turned its fortunes around after the Super Bowl, moving from fifth place last week to become this week's third most shared after more than doubling its amount of shares week on week.
The M&M's Super Bowl ad, a new entry into the chart, was the second most shared with almost 300,000 shares.
Old Spice builds on its sucess with the latest instalment in its 'Power' campaign, in sixth position, ranking to spots higher than its previous entry, 'blown mind'.
The chart, produced in conjunction with Unruly, ranks ads according to the number of times they have been shared on Facebook, Twitter and the blogosphere.
Ads launched more than 30 days ago are not included.
Due to technical issues with Twitter's API, shares from the social network have not been included in this week's count.
1. Chevy 'needing, getting' by Goodby, Silverstein & Partners
408,186 shares this week
All time: 444,358 shares

2. M&M 'sexy and I know it' by BBDO New York
298,932 shares this week
All time: 366,591 shares

3. Volkswagen 'the dog strikes back' by Deutsch LA
161,153 shares this week
All time: 220,206 shares

4. Chrysler 'it's half time in America' by Wieden & Kennedy Portland
59,900 shares this week
All time: 83,742 shares

5. Honda ' Matthew's day off' by RPA California
51,214 shares this week
All time: 262,891

6. Old Spice 'bounce' by Wieden & Kennedy Portland
51,172 shares this week
All time: 64,172 shares

7. H&M 'David Beckham bodywear' created in-house
50,160 shares this week
All time: 65,276 shares

8. Budweiser 'flash fans' by Anomaly
46,996 shares this week
All time: 54,150 shares

9. Chevrolet '2012' by Goodby, Silverstein & Partners
45,677 shares this week
All time: 46,682 shares

10. Audi 'vampire party' by Venables, Bell & Partners, San Francisco
45,545 shares this week
All time: 89,406 shares