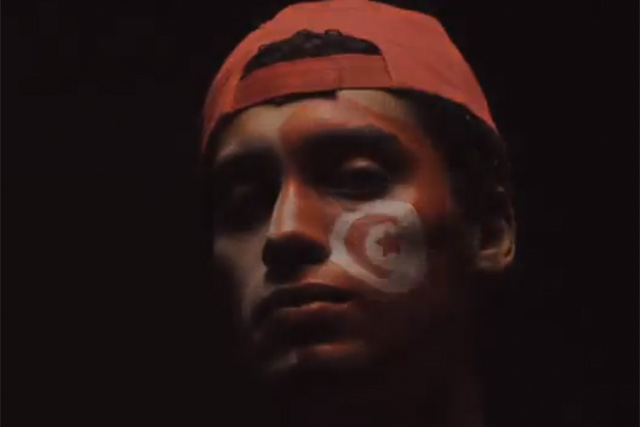 The ad, by FP7 McCann Tunisia, continues a strong global performance from the brand in the social space, with Coca Cola ads from Spain and the Philippines featuring in the previous four charts.
A follow-up to 2011's most shared ad from Volkswagen, featuring a mini-Darth Vader, takes second place this week with more than 52,000 shares.
The ad, a teaser for Volkswagen's upcoming Super Bowl ad, sees a group of dogs barking the tune of Darth Vader's imperial march.
Last week's most-shared ad, BHF's "hard and fast" starring Vinnie Jones, drops to ninth position this week, reaching just 18,386 shares across Facebook and the blogosphere – nearly 35,000 fewer than last week.
The chart, produced in conjunction with Unruly, ranks ads according to the number of times they have been shared on Facebook, Twitter and the blogosphere.
Ads launched more than 30-days ago are not included.
Due to technical issues with Twitter's API this week, shares from the social network have not been included in this week's count.
1. Coca Cola 'Si Lemhaf' by FP7 McCann, Tunisia
59,197 shares this week
All time: 83,310 shares

2. Volkswagen 'the bark side' by Deutsch, LA
52,099 shares this week
All time: 72,136 shares

3. GEICO 'Maxwell the pig returns' by The Martin Agency
27,563 shares this week
All time: 79,793 shares

4. LG 'smart thief caught on cam' by Y&R, Amsterdam
24,155 shares this week
All time: 62,708 shares

5. Coca Cola 'the secret to happiness' by McCann World Group
23,396 shares this week
All time: 55,127 shares

6. Shamwow 'schticky' by Kaplan Thaler Group
22,711 shares this week
All time: 37,330 shares

7. Nike 'welcome to the #kobesystem' by Metropolitan Republic, Johannesburg
19,740 shares this week
All time: 27,231 shares

8. Old Spice 'blown mind' by Wieden & Kennedy Portland
18,783 shares this week
All time: 23,515 shares

9. British Heart Foundation 'hard and fast' by Grey London
18,386 shares this week
All time: 80,563 shares

10. Wheat Thins 'WHheat thins' by Being, New York
16,862 shares this week
All time: 21,433 shares