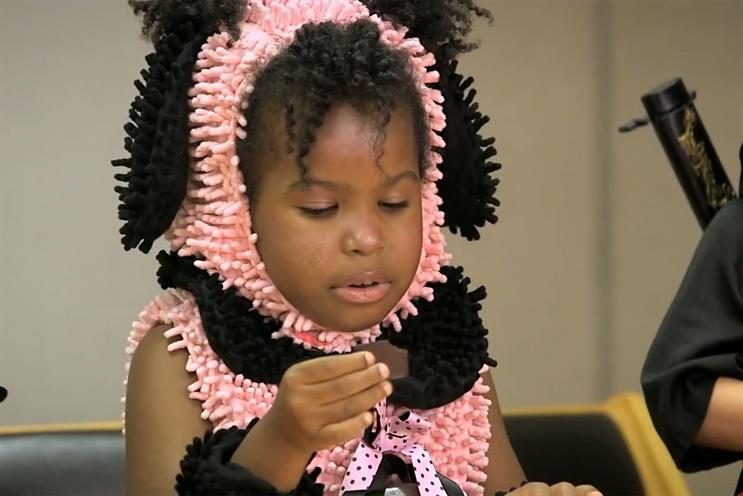 The ad was created by Publicis Kaplan Thaler and features a focus group of children testing alternative Halloween candy made from vegetables.
Microsoft's XBox One joins and bests Sony's PlayStation 4 in the chart this week. The ad, created by Crispin Porter & Bogusky, positions the games console as an all-in-one media centre for entertainment and communication.
The video, shared 73,813 times this week, highlights the XBox One's ability to play movies and video chat with friends, alongside its core game-playing functions.
Elsewhere, Apple's TV ad for the latest iteration of its iPad, iPad Air, has been shared 19,556 times in the past seven days.
The ad, created by TBWA, features only a pencil until the final few seconds, when the new product is revealed from behind it, promoting the device as Apple's thinnest iPad.
In a second ad, also by TBWA and shared 19,241 times this week, Apple reveals the production process behind its new Mac Pro desktop computer.
The chart, ranked according to data collated by Unruly, ranks ads on YouTube by the number of shares across Facebook, Twitter and the blogosphere. Ads older than 30 days are not included.
1. Crest & Oral-B "halloween treats gone wrong" by Publicis Kaplan Thaler
181,350 shares this week
All time: 195,957 shares
2. Pepsi MAX "uncle drew: chapter 3" by Davie Brown Entertainment
127,460 shares this week
All time: 267,589 shares
3. Xbox "invitation" by Crispin Porter & Bogusky
73,813 shares this week
All time: 81,119 shares
4. MGM "telekinetic coffee shop surprise" by Thinkmodo
69,192 shares this week
All time: 2,097,973 shares
5. Honda "illusions" by Mcgarrybowen
58,565 shares this week
All time: 101,835 shares
6. Nike "training day" by Wieden & Kennedy
37,780 shares this week
All time: 61,477 shares
7. Sony PlayStation "for the players since 1995" by Drum PHD
19,732 shares this week
All time: 114,284 shares
8. Apple "pencil" by TBWA
19,556 shares this week
All time: 32,901 shares
9. Apple "making the all-new Mac Pro" by TBWA
19,241 shares this week
All time: 30,997 shares
10. GoPro "smaller, lighter, mightier still." create in-house
14,025 shares this week
All time: 321,717 shares
AUTOFEEDCAMVIRAL