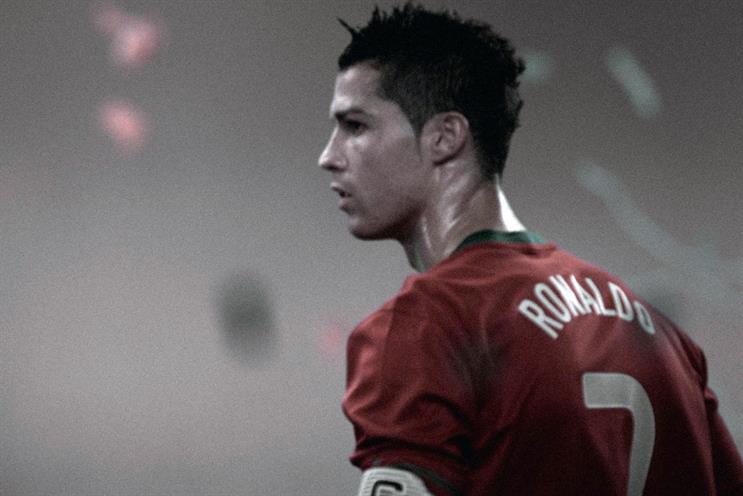 The Nike ads, promoting the brand's ties with football, golf and basketball, were the second, third and fifth most-shared respectively, amounting to a combined share total of 199,138.
The most-shared ad this week, however, comes from Samsung, in an ad produced by the Viral Factory.
Viewed 1.9 million times since its launch, the ad contains spoof, amateur footage of a wild bear removing its coat of fur and putting it into a Samsung washing machine before putting on another, white, coat and becoming a polar bear.
The ad has generated 535 comments and 122 blog posts across the social web.In fourth position, Microsoft attempts to reconnect with "generation Y" in their "child of the 90s" ad created in-house.
The ad takes a nostalgic look back at a time before Facebook and features icons of the 1990s, including supersoaker waterguns, troll dolls and floppy disks, and has been shared more than 43,000 times in the last seven days.
Last week's number one, Fiat "motherhood" by Krow, drops off the Campaign Viral Chart altogether.
To view the most-shared viral ads from previous weeks, visit the Brand Republic viral video board on Pinterest.
The chart, produced in conjunction with Unruly, ranks ads according to the number of times they have been shared on Facebook, Twitter and the blogosphere.
Ads launched more than 30 days ago are not included.
1. Samsung "huge bear surprises crew on ecobubble photo shoot" by The Viral Factory
147,146 shares this week
All time: 175,675 shares
2. Nike "vapor trail" by Wieden & Kennedy
112,009 shares this week
All time: 154,236 shares
3. Nike "no cup is safe" by Wieden & Kennedy
49,819 shares this week
All time: 362,412 shares
4. Microsoft "child of the 90s" created in-house
43,707 shares this week
All time: 56,802 shares
5. Nike "#countonkobe" by Wieden & Kennedy
37,310 shares this week
All time: 77,817 shares
6. Taco Bell "grandpa goes wild" by Deutsch
23,309 shares this week
All time: 43,043 shares
7. Mercedes-Benz "Kate Upton washes the all-new Mercedes-Benz in slow motion" by Merkley & Partners
19,540 shares this week
All time: 20,927 shares
8. Coca-Cola "volvámonos locos" by O&R McCann
17,369 shares this week
All time: 101,101 shares
9. Microsoft "illumiroom" by Microsoft Research
16,535 shares this week
All time: 163,196 shares
10. Sony "Xperia™ Z" by King Edward Filmproduktion, Sweden
15,636 shares this week
All time: 167,962 shares