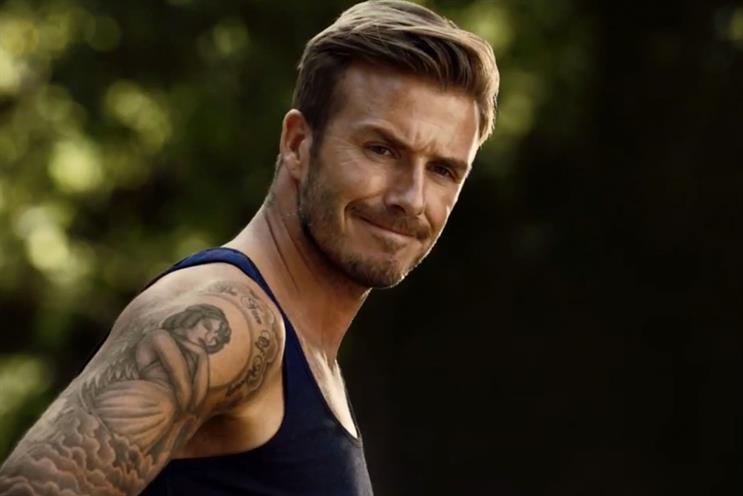 Shared 277,626 times in the past seven days, the Beckham ad scooped just 6% of the overall shares of the top 10 ads.
Budweiser, whose ad became the third most-shared Super Bowl ad of all time this week, took the top spot. The ad, created by Anomaly, was shared more than two million times, accounting for more than 43% of the sharing activity of the chart.
Auto brands are the chart's most heavily featured, with four ads generating a combined total of 2,013,370 (43%) shares. The second most-shared ad, created for Ram Trucks by The Richards Group, was responsible for 75% of the combined autos-sharing activity.
Elsewhere, Game Day ads for GoDaddy, Geico and Sony's PlayStation debuted in the chart, while ads for Volkswagen, Taco Bell and Mercedes Benz continued for a second week in the most-shared ads list.
To view the most-shared viral ads from previous weeks, visit the Brand Republic viral video board on Pinterest.
The chart, produced in conjunction with Unruly, ranks ads according to the number of times they have been shared on Facebook, Twitter and the blogosphere.
Ads launched more than 30 days ago are not included.
1. Budweiser "brotherhood" by Anomaly
2,040,486 shares this week
All time: 2,071,203 shares
2. Ram "farmer" by The Richards Group
1,511,840 shares this week
All time: 1,650,400 shares
3. H&M "spring 2013" by Marc Atlan Design
277,626 shares this week
All time: 278,682 shares
4. Volkswagen "get in. get happy." by Deutsch LA
191,896 shares this week
All time: 317,214 shares
5. Chrysler "whole again" by GlobalHue, New York
187,616 shares this week
All time: 220,438 shares
6. Taco Bell "viva young" by TBWA
149,029 shares this week
All time: 170,663 shares
7. Mercedes-Benz "soul" by Merkley & Partners
122,018 shares this week
All time: 161,884 shares
8. GoDaddy.com "perfect match" by Deutsch (NY)
118,669 shares this week
All time: 146,963 shares
9. GEICO "happier than Dikembe Mutombo" by The Martin Agency Inc.
103,563 shares this week
All time: 117,185 shares
10. PlayStation "from ashes" by Imaginary Forces
102,371 shares this week
All time: 123,456 shares