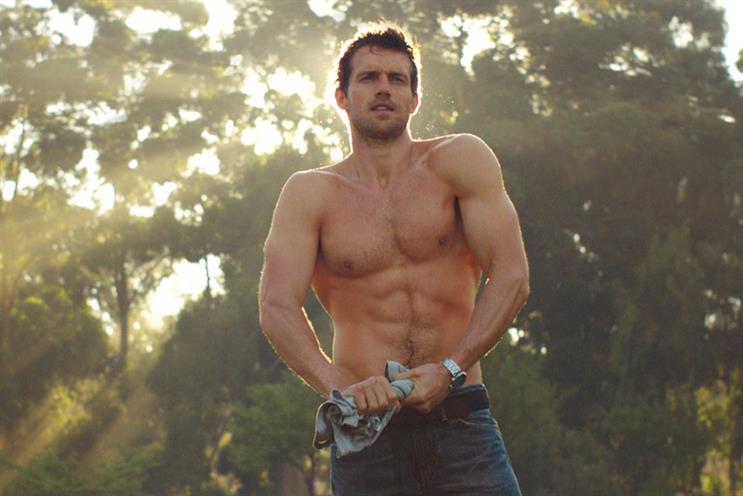 Diet Coke released a teaser for the ad on its Facebook page last week.
The full ad, created by BETC London, was unveiled at 11.30am (Diet Coke time) on Monday 28 January. Since then, it has been shared more than 41,000 times.
The work is the first "hunk" ad since 2007. It was joined by a host of Super Bowl "game day" ads from brands including Volkswagen, Mercedes-Benz and Taco Bell.
VW, whose game day spots by Deutsh LA have consistently featured in Campaign's viral charts since 2011, was the most-shared of the Super Bowl ads in this week's chart, ranking third overall.
Microsoft's Internet Explorer takes the top crown again with their in-house ad, "child of the 90s," which features in the chart for a second week.
In second place, TNT launches a follow-up to its "a dramatic surprise on a quiet square" spot from April 2012 with an ad called "a dramatic surprise on a cold day".
The work uses hidden cameras to capture unsuspecting members of the public who have been thrown into a drama and has been shared more than 150,000 times in the past seven days.
To view the most-shared viral ads from previous weeks, visit the Brand Republic viral video board on Pinterest.
The chart, produced in conjunction with Unruly, ranks ads according to the number of times they have been shared on Facebook, Twitter and the blogosphere.
Ads launched more than 30-days ago are not included.
1. Microsoft "child of the 90s, Internet Explorer" created In-house
431,816 shares this weekAll time: 498,298 shares
2. TNT "a dramatic surprise on an ice-cold day" by Duval Guillaume Modem
153,943 shares this weekAll time: 170,990 shares
3. Volkswagen "Get in. Get happy" by Deutsch LA
118,923 shares this weekAll time: 121,761 shares
4. Samsung "huge bear surprises crew on ecobubble photo shoot" by The Viral Factory
99,773 shares this weekAll time: 277,434 shares
5. Activision "the replacer" by 72andSunny
47,116 shares this weekAll time: 86,768 shares
6. Diet Coke "gardener" by BETC London
41,643 shares this weekAll time: 43,083 shares
7. Mercedes-Benz "soul" by Merkley & Partners
34,606 shares this weekAll time: 35,377 shares
8. Taco Bell "viva young" by TBWA
18,725 shares this weekAll time: 19,008 shares
9. Volkswagen "sunny side" by Deutsch LA
15,431 shares this weekAll time: 15,954 shares
10. Nike "vapor trail" by Wieden & Kennedy
11,779 shares this weekAll time: 166,160 shares