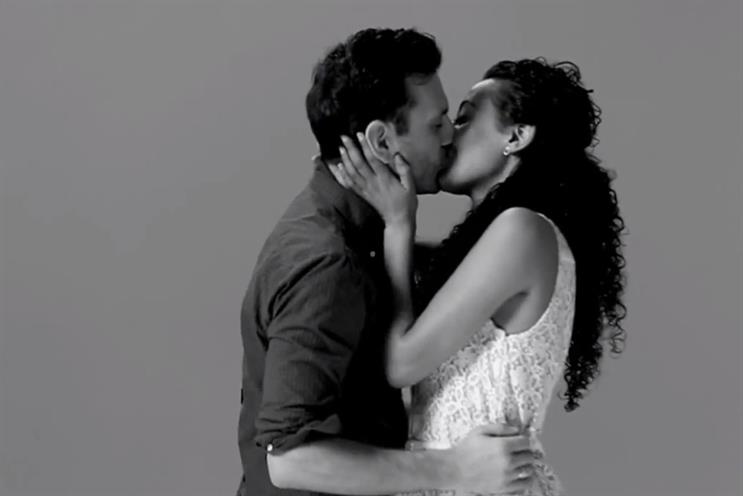 The three-minute video, created and directed by Tatia Plleva, was shared 952,802 times this week and does not include the name of the brand at all. The ad has come under fire for reportedly using actors and models as the participants rather than members of the public.
In second position, an ad from Save the Children created by Don't Panic was shared 788,843 times.
The ad, which has been widely well-received online, features a British schoolgirl going about her daily routine in second-long sequences as the country is plunged into war, to raise awareness of the Syrian crisis.
Meanwhile, a call to ban the word "bossy" to inspire female leaders of the future, starring Facebook's chief operating officer, Cheryl Sandberg, the former US Secretary of State Condoleezza Rice and the pop star Beyonce, has been shared just over 64,000 times.
The film, which features shots of famous and inspiring women talking about the negative reactions from some to their rise to fame and power, was created by BBDO New York and took fifth place this week.
Samsung is the only brand to feature four times in this week's chart. Official introductions to its latest Galaxy S5 smartphone and Gear 2 smart watches, created in-house, have been shared a combined 439,446 times this week.
The chart is collated by Unruly and ranks ads on YouTube by the number of shares across Facebook, Twitter and the blogosphere. Ads older than 30 days are not included.
1. Wren Clothing "first kiss" by Tatia Plleva
952,802 shares this week | 952,802 shares all-time
---
2. Save the Children "most shocking second a day video" by Don't Panic London
767,251 shares this week | 788,184 shares all-time
---
3. Samsung "samsung galaxy s5 - official introduction" created in-house
279,907 shares this week | 318,831 shares all-time
---
4. Samsung "what's your problem? sport doesn't care" by 72andSunny
65,581 shares this week | 87,320 shares all-time
---
5. Ban Bossy "i'm not bossy. i'm the boss." by BBDO New York
64,002 shares this week | 64,002 shares all-time
---
6. Chevy (Unofficial) "maddie" by The Herd Films
56,828 shares this week | 57,953 shares all-time
---
7. Subaru "wrx sti vs stickbomb"
53,074 shares this week | 66,353 shares all-time
---
8. Mayhew Animal Home "unloved" by BBH London
52,317 shares this week | 53,982 shares all-time
---
9. Samsung "samsung gear 2, samsung gear fit" created in-house
51,860 shares this week | 60,063 shares all-time
---
10. Samsung "samsung galaxy s5" created in-house
42,098 shares this week | 42,098 shares all-time
---
AUTOFEEDCAMVIRAL