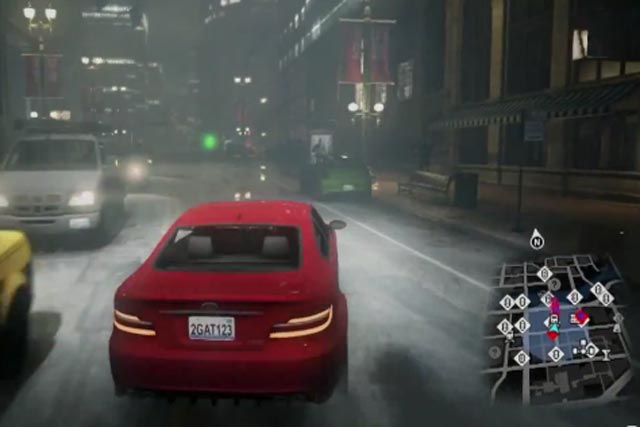 A gameplay ad for Ubisoft's 'Watch Dogs' shunted last week's chart-topper Nike into third position having secured 158,000 shares and more than three million views.
The video, just shy of 10 minutes long, inspired 123 blog posts following its release a day before the gaming show, held between 5-7 June.
Promotional videos and trailers for the latest instalment of 'Assassin's Creed', another Ubisoft title, took fourth and fifth positions with combined shares of more than 68,000 and over 100 blog posts.
Naughty Dog's 'The Last of Us' game follows in sixth position having secured 130 blog posts and just under 24,000 shares.
There was a new entry in eighth place for BETC London's cheeky effort for Samsung Smart TV, featuring a Victoria's Secret model and Isiah Mustafa from the Old Spice ads.
A video from Google, explaining the recently-introduced web structure 'IPv6', was the 10th most shared ad and charts the growth of the internet from 1973.
Elsewhere, ads for Pepsi and Samsung's Galaxy S III remained in the chart for a further week.
An ad from Leap, introducing gesture recognition technology, similar to XBox's Kinnect and Playstation's Move, to desktop computing exited the chart with just 7,000 shares.
The chart, produced in conjunction with Unruly, ranks ads according to the number of times they have been shared on Facebook, Twitter and the blogosphere.
Ads launched more than 30 days ago are not included.
Due to technical issues with Twitter's API, shares from the social network were not included in the count.
1. Ubisoft 'watch dogs' created in-house
157,644 shares this week
All time: 174,729 shares

2. Samsung 'Galaxy S III' created in-house
40,963 shares this week
All time: 110,205 shares

3. Nike 'my time is now' by Wieden+Kennedy London
40,857 shares this week
All time: 746,044 shares

4. Ubisoft 'Assassin's Creed III E3 frontier demo' created in-house
36,533 shares this week
All time: 41,156 shares

5. Ubisoft 'Assassin's Creed III E3 trailer' created in-house
31,586 shares this week
All time: 38,959 shares

6. Naughty Dog 'the last of us' created in-house
23,559 shares this week
All time: 24,848 shares

7. Pepsi Max 'uncle Drew' by Davie Brown Entertainment
22,626 shares this week
All time: 139,035 shares

8. Samsung 'seductive motion' by BETC London
22,175 shares this week
All time: 24,092 shares

9. Philips 'Dein Bart fur Deutschland' by Ogilvy & Mather, Dusseldorf
16,761 shares this week
All time: 21,782 shares

10. Google 'IPv6' created in-house
11,752 shares this week
All time: 16,425 shares