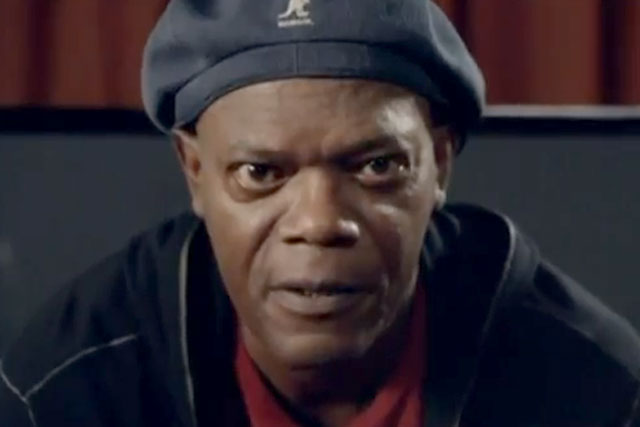 The ad is written by Adam Mansbach, the author of 'Go the F*ck to Sleep', a comedic take on the childrens' storybook format read by Jackson, which was also a viral hit.
Meanwhile, an official ad for the Obama campaign comes third, trailled by an ad for Republican rival Mitt Romney in fourth.
Robin Williams, Betty White and a cast of famous actors and performers star in an ad for St Jude's Research Hospital, in fifth place.
The ad, created in-house, starts with ill children singing along to the Beatle's classic 'Hey Jude' and progresses to include hospital staff and celebrities, and has been shared 51,799 times.
To view the most-shared viral ads from previous weeks, visit the Brand Republic viral video board on Pinterest.
The chart, produced in conjunction with Unruly, ranks ads according to the number of times they have been shared on Facebook, Twitter and the blogosphere.
Ads launched more than 30-days ago are not included.
1. Jewish Council for Education and Research 'wake the f*ck up'
492,006 shares this week
All time: 605,765 shares
2. Febelfin 'mind reader' by Duval Guillame Modem
241,376 shares this week
All time: 582,507 shares
3. Obama Biden 'table' by Obama for America
91,088 shares this week
All time: 95,199 shares
4. Romney Ryan 'already has' by Romney for President, Inc.
72,729 shares this week
All time: 99,469 shares
5. St. Jude Children's Research Hospital 'Hey Jude' created in-house
51,799 shares this week
All time: 120,996 shares
6. Google 'explore the ocean' created in-house
49,925 shares this week
All time: 102,728 shares
7. H&M 'blue velvet' by Johan Renck
36,837 shares this week
All time: 106,942 shares
8. Samsung 'the next big thing is already here' by 72andSunny
31,173 shares this week
All time: 457,306 shares
9. Peugeot 'Onyx concept car' by Quad
20,405 shares this week
All time: 34,315 shares
10. Samsung 'introducing Galaxy Note II' by Cheil
20,074 shares this week
All time: 32,379 shares
Follow @brproducers