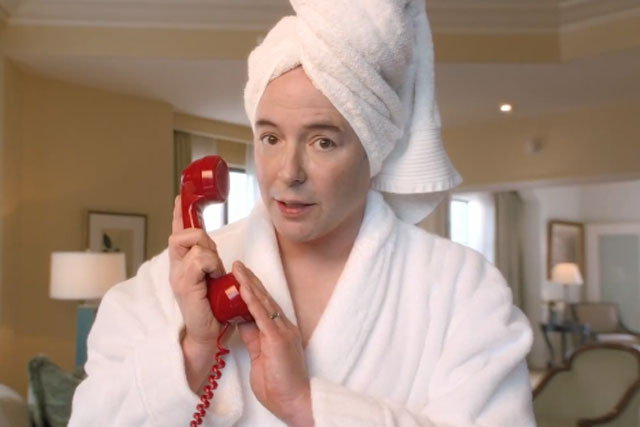 Appetite for RPA's idea was so big that the teaser for "Matthew's day off" was shared 90,178 times this week, earning third place.
Last week's most-shared ad, Volkswagen's Super Bowl teaser "bark side", falls to fourth position this week with more than 80,000 shares.
"The dog strikes back", the ad VW has created to be shown on TV during the big game on Sunday, is in fifth position.
Three further game-day ads, from Audi, Acura and H&M, have entered the lower half of the chart, each securing at least 13,000 views.
The chart, produced in conjunction with Unruly, ranks ads according to the number of times they have been shared on Facebook, Twitter and the blogosphere.
Ads launched more than 30-days ago are not included.
Due to technical issues with Twitter's API, shares from the social network have not been included in this week's count.
1. Honda 'Matthew's day off' by RPA, California
210,709 shares this week
All time: 226,494 shares

2. Finnair 'India's republic day dance' created in-house
118,401 shares this week
All time: 173,705 shares

3. Honda 'coming soon' by RPA, California
90,178 shares this week
All time: 93,148 shares

4. Volkswagen 'the bark side' by Deutsch, LA
87,078 shares this week
All time: 654,425 shares

5. Volkswagen 'the dog strikes back' by Deutsch, LA
53,210 shares this week
All time: 66,519 shares

6. Audi 'Vampire party' by Venables Bell & Partners, San Francisco
39,996 shares this week
All time: 44,161 shares

7. Acura 'transactions' by rp&, LA
31,532 shares this week
All time: 33,215 shares

8. Nike '#kobesystem' by Wieden+Kennedy
26,890 shares this week
All time: 33,028 shares

9. H&M 'David Beckham bodywear' created in-house
13,351 shares this week
All time: 15,026 shares

10. Type 'the joy of books' by Lowe Roche, Toronto
11,824 shares this week
All time: 249,636 shares