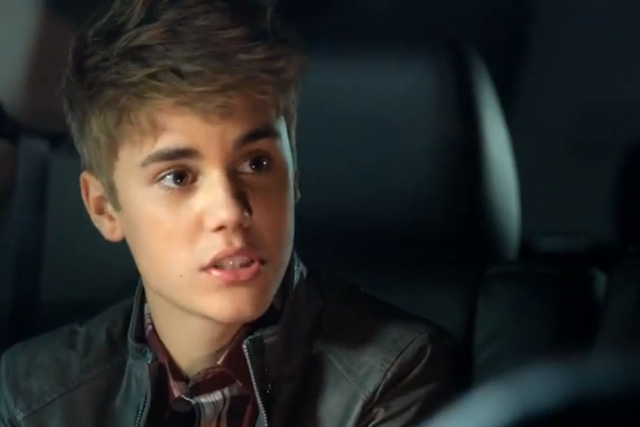 The film, created by JWT New York for Macy's Black Friday sale, has generated nearly 250,000 all-time shares across the social web, including over 22,000 tweets, nearly 220,000 Facebook updates and more than 60 blog posts.
Chuck Norris joins Bieber in the most shared chart, with his ad spot for World of Warcraft entering second position with a weekly total of near 210,000 shares.
The John Lewis Christmas ad that was top of the charts last week drops to fourth position, shared just under 100,000 times this week.
"Catvertising", the spoof commercial for advertising agency John St holds on in the top three with 99,607 shares this week, adding to its all-time total of 279,861.
The chart, produced in conjunction with Unruly, ranks ads according to the number of times they have been shared on Facebook, Twitter and the blogosphere during the past seven days. Ads launched more than 30 days ago are not included.
1. Macy's 'screamers' by JWT New York
218,860 shares this week
All time: 241,423 shares

2. Blizzard Entertainment 'hunter' by BBDO
209,417 shares this week
All time: 259,088 shares

3. John St. 'catvertising' by John St.
99,607 shares this week
All time: 279,861 shares

4. John Lewis 'the long wait' by Adam & Eve
97,397 shares this week
All time: 301,864 shares

5. Dermablend 'go beyond the cover' by Tuxedo
60,554 shares this week
All time: 537,255 shares

6. Kohl's 'gotta go to Kohl's on Black Friday' by McCann Erickson
58,712 shares this week
All time: 65,067 shares

7. Fiat 'seducation' The Richards Group
52,922 shares this week
All time: 65,201 shares

8. Activision 'the vet and the n00b' by 72andSunny
46,323 shares this week
All time: 940,603 shares

9. United Colors of Benetton 'unhate' by Fabrica
34,511 shares this week
All time: 57,490 shares

10. Old Spice 'motorcycle' Wieden & Kennedy
32,812 shares this week
All time: 35,132 shares