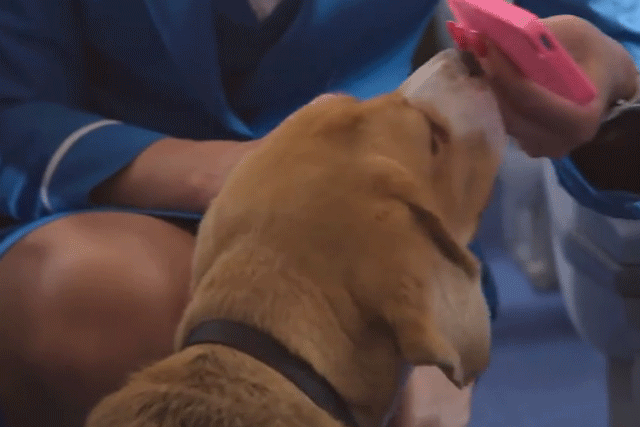 The ad, created by DDB and Tribal Worldwide has been shared over 120,000 times this week.
It features the beagle roaming through airport security to find the owners of lost property items attached to its harness.
Other dog related ads include Budweiser's "friends are waiting" by Anomaly, USA, which features a Labrador puppy waiting patiently for its owner to come home from a night of drinking. The ad has reached number four in the chart this week, down two places from last week after being shared more than 48,000 times.
Last week's number one spot, Gatorade's "made in New York ft Derek Jeter" by TWBA\Chiat\Day in Los Angeles, also drops making number it number five this week, having been shared more than 47,000 times this week.
Ads from Coca-Cola, Microsoft and Adidas also appear in this week's top 10.
The Chart is complied by Unruly. Ads 30-days old or older are not included.
1. KLM "lost & found service" by DDB & Tribal Worldwide
122,105 shares this week | 204,776 shares all-time
---
2. adidas Football "real madrid c.f. uefa Champions league 2014/15 kit, wear it or fear it " by Grey, Madrid
113,683 shares this week | 113,683 shares all-time
---
3. GE "enhance your lighting - ge commercial" by BBDO, New York
64,515 shares this week | 64,515 shares all-time
---
4. Budweiser "global be(er) responsible day - friends are waiting" by Anomaly, USA
48,659 shares this week | 254,251 shares all-time
---
5. Gatorade: "made in new york ft. derek jeter" by TBWA\Chiat\Day in Los Angeles
47,572 shares this week | 355,993 shares all-time
---
6. Microsoft "introducing windows 10 - the best windows yet" by In-house
32,868 shares this week | 32,868 shares all-time
---
7. adidas Football "mesut özil - my laces" by In-house
27,966 shares this week | 27,966 shares all-time
---
8. Coca-Cola "just dance now with coca-Cola and les twins" by In-house
26,245 shares this week | 28,863 shares all-time
---
9. Carphone Warehouse "sony xperia z3 underwater unboxing" by In-house
25,912 shares this week | 27,195 shares all-time
---
10. Blendtec "will it blend? - iPhone 6 plus" by In-house
22,908 shares this week | 43,530 shares all-time
---