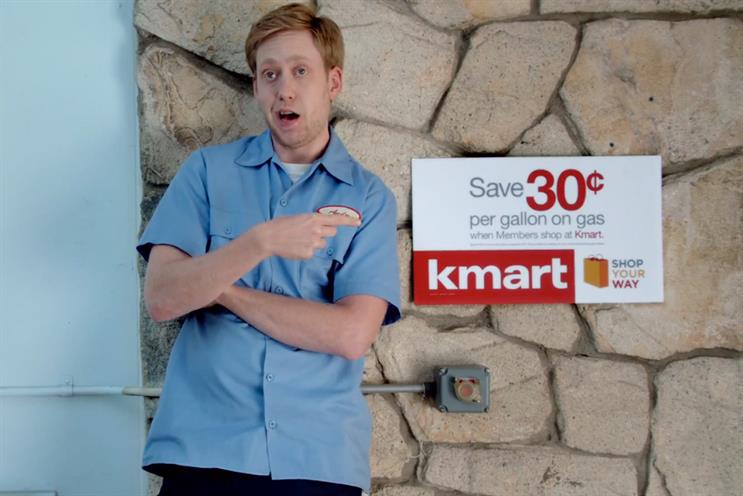 The Kmart ad by Draftfcb makes the phrase "big gas" savings sound like "big ass savings".
In second place is an ad by 72andSunny, for Activision's latest addition to its 'Call of Duty' game franchise. It has been shared 149,275 times.
Meanwhile, the online reveal ad for XBox One, Microsoft's new games console, has been shared just 20,500 times after the console was announced last week. The ad highlights key features of the new device and was created in-house. It was the fifth most shared ad this week.
In March, two ads for Sony PlayStation 4 entered the viral ad chart and scored a combined total of more than 120,000 shares.
Elsewhere, Microsoft's Windows 8 stays in the chart, with ads by Crispin Porter & Bogusky and JWT Beijing, as does the Samsung Galaxy S4 mobile device, with two ads by Cheil.
The chart, collated with Unruly, ranks ads based on their number of shares across Facebook, Twitter and the blogosphere.
1. Kmart "big gas savings" by draftfcb
272,226 shares this week
All time: 290,176 shares
2. Activision "Call of Duty: Ghosts reveal" by 72andSunny
149,275 shares this week
All time: 410,301 shares
3. Samsung Mobile "sound & shot" by Cheil
26,329 shares this week
All time: 568,936 shares
4. Corona "herd" by Goodby, Silverstein & Partners
24,150 shares this week
All time: 31,400 shares
5. Microsoft "XBox One" created in-house
20,500 shares this week
All time: 101,898 shares
6. Samsung "group play" by Cheil
17,025 shares this week
All time: 201,965 shares
7. Microsoft "get to know windows 8" by Crispin Porter & Bogusky
13,618 shares this week
All time: 23,373 shares
8. Microsoft "beautiful and fast" by JWT Beijing
11,811 shares this week
All time: 57,137 shares
9. Ryan Lee Chiropractic Center "cracked" by Rhett&Link
7,272 shares this week
All time: 74,246 shares
10. Samsung "Galaxy S4 official hands-on" by Cheil
5,029 shares this week
All time: 304,219 shares
AUTOFEEDCAMVIRAL