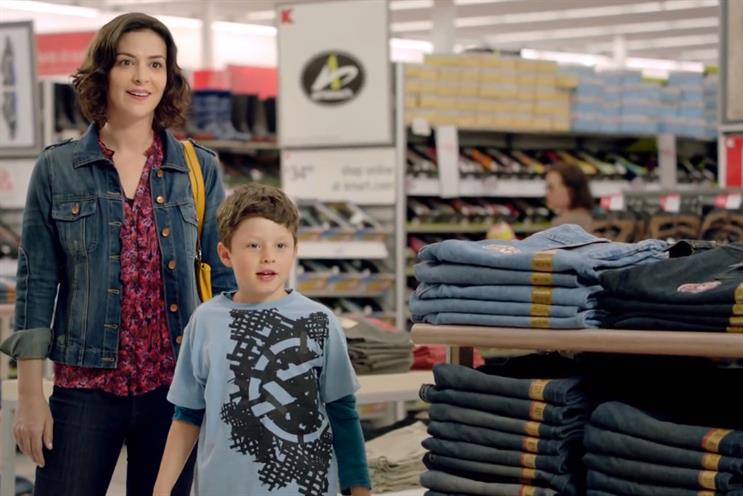 The ad, created by Draftfcb, has been viewed more than 11 times for each share it generated.
The return of Dove's 'Real Beauty' campaign sees the FMCG brand enter the chart in second place with an ad by Ogilvy & Mather.
Meanwhile, in third position, an ad for 'The Simpsons' on Fox that parodies American TV hit 'Breaking Bad' has been shared almost 114,000 times this week.
Grey London's provocative spot for Vodafone, "the kiss", which shows a couple kissing throughout the different stages of their life enters the chart at number five with 25,319 shares.
Despite being top of the chart last week, Beyonce falls into ninth position in an ad for Pepsi created by 180 LA.
Tenth place is claimed by "mum" for Irn-Bru by The Leith Agency, with 15,252 shares.
The chart was compiled in association with Unruly and ranks ads according to the number of times they were shared across the social web.
1. Kmart "ship my pants" by Draftfcb
1,214,393 shares this week
All time: 1,508,790 shares
2. Dove "dove real beauty sketches" by Ogilvy Mather
876,153 shares this week
All time: 897,031 shares
3. The Simpsons "breaking bad couch gag from" created In-house
113,993 shares this week
All time: 140,870 shares
4. GoPro "gopro: ken block in russia" by In-house
60,672 shares this week
All time: 80,231 shares
5. Vodafone "vodafone - the kiss" by Grey London
25,319 shares this week
All time: 80,087 shares
6. Diet Coke "diet coke - music that moves" by Droga5
23,462 shares this week
All time: 38,407 shares
7. Ubisoft "Far Cry 3" created in-house
22,589 shares this week
All time: 26,723 shares
8. Fiat Agencies "líder de torcida"
19,340 shares this week
All time: 74,123 shares
9. Pepsi Max "mirrors" by 180LA
15,384 shares this week
All time: 242,411 shares
10. Irn-Bru "mum" by The Leith Agency
15,252 shares this week
All time: 66,693 shares