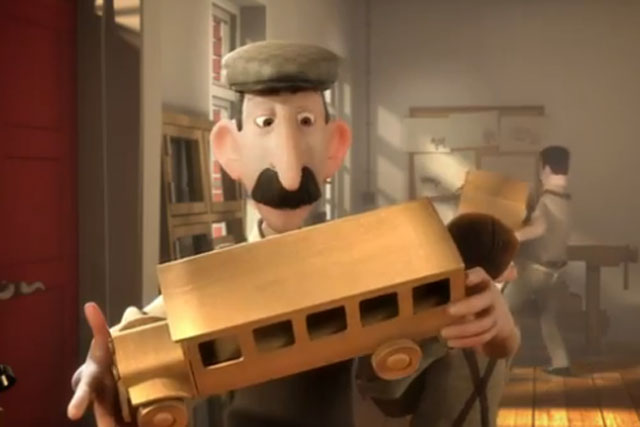 The Lego video, which was created by Lani Pixels, was shared 27,185 times in seven days.
Volvo stages an impressive stunt showing a woman walking a highwire between two moving trucks, featuring second in the chart with 24,050 shares for its behind the scenes video by Forsman and Bodenfors.
The adidas viral featuring TeamGB athletes has fallen out of the top 10, but the brand still features in third place with a basketball viral announcing the return of US player Derrick Rose.
Elsewhere in the chart EA remains popular with its Fifa 13 trailer and 'The Walking Dead' zombie experiment still holds life for viral viewers.
The chart, produced in conjunction with Unruly, ranks ads according to the number of times they have been shared on Facebook, Twitter and the blogosphere.
Ads launched more than 30-days ago are not included.
1. Lego 'the Lego story' by Lani Pixels
27,185 shares this week
All time: 138,847 shares
2. Volvo 'the ballerina stunt' by Forsman and Bodenfors
24,050 shares this week
All time: 32,350 shares
3. Adidas 'the return of Derrick Rose' by 180 LA
12,874 shares this week
All time: 49,216 shares
4. EA Sports 'Fifa13 skills' created in-house
9,703 shares this week
All time: 51,734 shares
5. Samsung 'introducing Galaxy Note' by Cheil
7,921 shares this week
All time: 15,670 shares
6. The Walking Dead 'zombie experiment NYC' by Thinkmodo
7,473 shares this week
All time: 379,171 shares
7. Lady Gaga Fame 'eau de parfum' by Blackdog Films / RSA Production
7,134 shares this week
All time: 58,149 shares
8. Ragu 'long day of childhood' by Barton F Graff 9000
7,116 shares this week
All time: 82,481 shares
9. Little Babies Ice Cream 'this is a special time' created in-house
6,324 shares this week
All time: 156,312 shares
10. Nintendo 'new Super Mario Bros' by Alerte Orange
6,243 shares this week
All time: 10,645 shares
Follow @brproducers