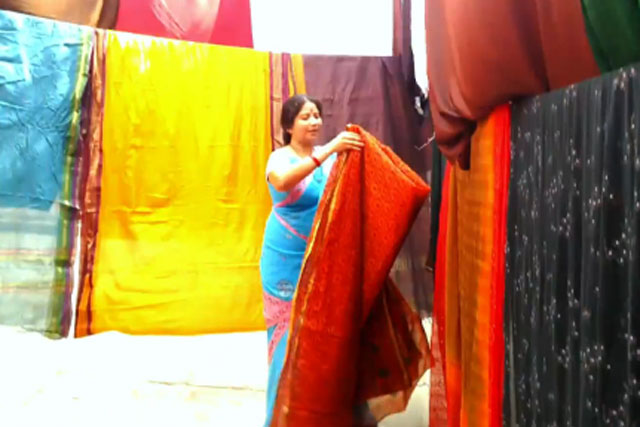 Oculus Rift, the virtual reality headset company Facebook bought for $2 billion (£1.2 billion) in March, features in a film that makes fourth place this week in a video that shows the affect of "living with lag" (or a slow internet connection).
The Swedish Omnicom agency ANR BBDO created the Oculus Rift ad, on behalf of the energy company Umeå Energi to show how important it is to experience things in real time.
Google Glass, meanwhile, is in sixth place with the film "seeds (through Google Glass)". The ad, created by the 23-year-old filmmaker Aneesh Chaganty using Google Glass Creative, shows the protagonist travelling to surprise his mother.
The film was funded by Glass Creative Collective and uploaded by Google to coincide with Mother's Day in the US.
1. CardStore "world's toughest job - #worldstoughestjob - official video" by Mullen, Boston
377,073 shares this week | 1,766,258 shares all-time
---
2. P&G "what i see" by Wieden & Kennedy
102,197 shares this week | 200,292 shares all-time
---
3. Nike Football "nike football: winner stays. ft. ronaldo, neymar jr., rooney, ibrahimovic, iniesta & more" by Wieden & Kennedy
74,754 shares this week | 941,645 shares all-time
---
4. Umeå Energi "living with lag - an oculus rift experiment" by ANR BBDO
68,169 shares this week | 72,602 shares all-time
---
5. "cna - speaking exchange" by
38,560 shares this week | 40,497 shares all-time
---
6. Google "seeds [through google glass]" by Glass Creative Collective
36,006 shares this week | 36,006 shares all-time
---
7. Cerveza Cristal "#chilemetemiedo comercial cristal 2014" by Porta Chile
34,230 shares this week | 34,230 shares all-time
---
8. chevrolet "from one pitch to another | one world futbol | chevrolet fc" by McCann Erickson
25,961 shares this week | 26,450 shares all-time
---
9. Coca-Cola "coca-cola hello happiness" by Y&R Dubai
25,611 shares this week | 27,171 shares all-time
---
10. Save The Children "the most important "sexy" model video ever" created in house
24,922 shares this week | 32,747 shares all-time
---