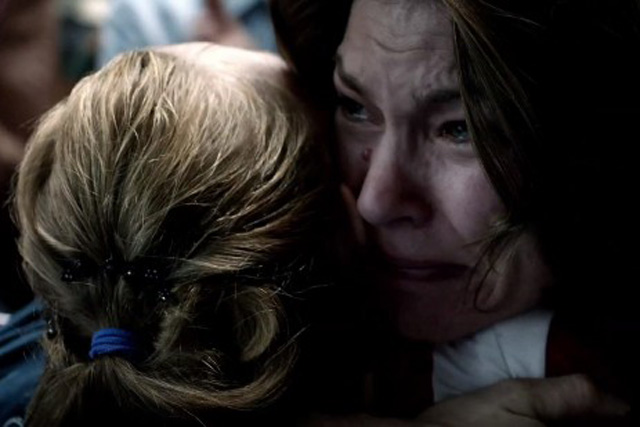 The ad by Wieden+Kennedy Portland launched last week. It has more than doubled its shares, while TNT's "flash-mob"-style ad ran out of steam and recorded just 287,874 shares in seven days, a sharp drop from last week's figure, which reached 2.1 million.
"Make it count" from Nike moved up the chart into third position, despite 300,000 fewer shares than the previous week.
Google has followed recent viral success with a preview ad for its new Google Drive cloud-storage service, which was shared 22,831 times and enters the chart in tenth place.
True to form, the ad was created in-house and follows an ad for Google's experimental "project glass" film, which has remained in the chart for a fourth consecutive week.
The chart, produced in conjunction with Unruly, ranks ads according to the number of times they have been shared on Facebook, Twitter and the blogosphere.
Ads launched more than 30-days ago are not included.
Due to technical issues with Twitter's API, shares from the social network were not included in the count.
1. P&G 'best job' by Wieden+Kennedy Portland
742,988 shares this week
All time: 1,226,470 shares

2. TNT Benelux 'a dramatic surprise on a quiet square' by Duval Quillaume Modem
287,874 shares this week
All time: 3,627,055 shares

3. Nike 'make it count' created in-house
42,013 shares this week
All time: 415,941 shares

4. Tic Tac 'wost breath in the world' by Ogilvy & Mather, Paris
38,567 shares this week
All time: 196,452 shares

5. Tippex 'Hunter and Bear's 2012 birthday party' by Buzzman, Les Telecreateurs and Les 84
34,030 shares this week
All time: 223,009 shares

6. Nike 'I would run to you' by Wieden+Kennedy
31,109 shares this week
All time: 199,401 shares

7. Sauza Tequila 'make it with a fireman' by Euro RSCG, Chicago
28,074 shares this week
All time: 36,161 shares

8. ESPN 'it's not crazy, it's sports' by Wieden+Kennedy, New York
26,694 shares this week
All time: 119,192 shares

9. Google 'project glass' created in-house
25,404 shares this week
All time: 837,021 shares

10. Google 'go Google: Google Drive' created in-house
22,831 shares this week
All time: 22,319 shares