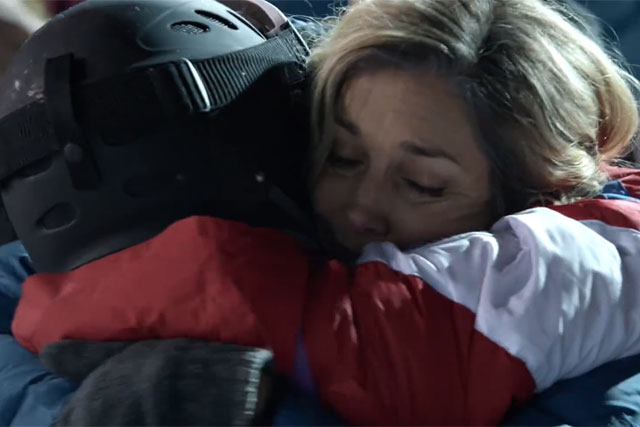 The ad, "thank you, mom", adds to a string of successful viral ads the brand launched leading up to the London 2012 Olympic Games. Shared 230,667 times this week, the ad was created by Wieden & Kennedy.
Another viral chart regular, Old Spice, has entered the listings in third place with its latest "mom song" ad, giving Wieden & Kennedy its second spot in the chart this week.
The ad, which shows mothers lamenting their sons growing older in a bizarre song, was created by Wieden & Kennedy Portland and has been shared 97,989 times in the past seven days.
Continuing the bizarre theme, an ad for Doritos has entered the chart in eighth place with 18,919 shares this week.

Created by Photoplay Films, the ad shows a man putting his finger, covered in Doritos seasoning after eating from a bag of the tortilla chips, into a "finger cleaner", powered by a man sitting in an office who sucks fingers as they are entered.
Cristiano Ronaldo also returns to the chart, this time in an ad for Samsung. The ad features the Portuguese football star competing against a women's volleyball team, before leaving the court and speaking into a Samsung Galaxy Gear smartwatch.
The chart, collated by Unruly, ranks ads on YouTube by the number of shares across Facebook, Twitter and the blogosphere. Ads older than 30 days are not included.
1. P&G "pick them back up" by Wieden & Kennedy
230,667 shares this week
All time: 140,985 shares
2. New Zealand Transport Agency "mistakes" by Clemenger BBDO
121,073 shares this week
All time: 123,589 shares
3. Old Spice "mom song" by Wieden & Kennedy Portland
97,989 shares this week
All time: 355,493 shares
4. Clash of Clans "you and this army" created in-house
32,312 shares this week
All time: 697,897 shares
5. Cinesite VFX & Comic Animations "beans" created by in-house
31,983 shares this week
All time: 127,910 shares
6. YouTube "YouTube Rewind: what does 2013 say?" created in-house
27,381 shares this week
All time: 62,097 shares
7. Samsung "Ronaldo joins #galaxy11" by R/GA and Cheil Worldwide
20,835 shares this week
All time: 36,536 shares
8. Doritos "finger cleaner" by Photoplay Films
18,919 shares this week
All time: 35,713 shares
9. ESPN "live from brazil" created in-house
15,303 shares this week
All time: 190,389 shares
10. Tag Heuer "wishes 2014" created in-house
9,870 shares this week
All time: shares
AUTOFEEDCAMVIRAL